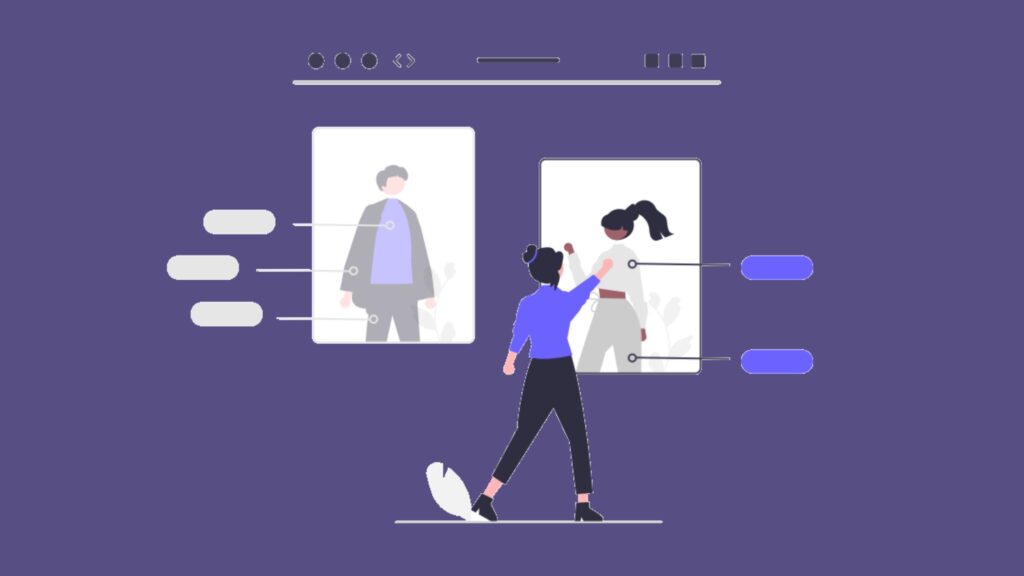 Selling books on Amazon used to be a simple ordeal. Just write the book, find the right keywords for your book, and optimize the book page with your chosen keywords.
Do all those things and the next thing you know you'll be swimming in money.
Of course, whether you'll be swimming in money or not will depend on the audience you're targeting.
If you're writing in a popular genre such as romance, then doing all these will bring your book to the forefront.
It's because of this reason that drew so many people start selling books on Amazon.
You can make a killing by publishing books on Amazon even if you're not a good writer.
As you can see here, things have changed over the years when it comes to selling books on Amazon.
While the fundamentals are still the same for the most part, there's one thing that has changed over the years.
And the worst part of all? It's going to be like this perhaps for as long as we live.
Selling books on Amazon: the present
It doesn't matter whether we're talking about selling books on Amazon or anywhere else in general.
You still need to do your due diligence when it comes to what books people are willing to pay for.
And once you know that you need to write a book that people will enjoy. It can mean that you need to hit all the tropes that your target audience expects to see when it comes to that sort of book you write.
Of course, that's only barely scratching the surface.
You need to be sure that the book is professionally edited, has a professional-looking cover design, and has an enticing book description.
Don't forget that you need to optimize your book page with the right keywords for your book too. That's how people will discover your book on Amazon and other retailers.
All these things are still the same.
But what makes the current environment on Amazon different from the years before is that you can no longer gain visibility with free traffic alone.
You need to use Amazon Ads to drive traffic to your book page.
Can your book still gain visibility if you choose not to use paid ads to drive traffic to your book?
Well, you can. But it's going to be slow and it won't be bringing traffic to your book as much as it used to.
Does it mean that we should abandon the Amazon ship altogether?
Of course, the answer to that question is no. As much as you loathe that Amazon is all about pay-to-play, I still don't think it's a wise decision to abandon the Amazon ship altogether.
The reason for that is simple – some of your audience will still want to buy your books on Amazon.
Isn't it strange when you tell your audience that your books are available everywhere else but not on Amazon?
Even if they don't buy books on Amazon, they will still find it strange that your books aren't available there.
It doesn't matter whether you're a seasoned or new author. It's not recommended that you pull all of your books out of Amazon unless you're publishing a brand-new one.
The best way to navigate the Amazon ecosystem going forward
What you should do if you don't want to abandon the Amazon ship just yet but don't want to rely too much on Amazon?
Here are some of the things that you can do to mitigate the situation.
Learn how to use Amazon ads correctly
Many of us tend to steer clear of using paid ads simply because they can suck the money out of you if you're not careful.
Well, you're not wrong to think that way since that's what paid ads are known for.
If that's your concern, the good news is Amazon Ads won't squeeze you dry as much compared to other ad platforms.
While that can be good news to those who are new to paid ads, I still recommend that you learn how to use Amazon Ads properly.
You can take a look at this free course by Reedsy if you want to learn more about Amazon Ads.
Go wide with your books
If you enroll your book on KDP Select, now it's a good time to consider going wide with your books.
You can choose to go direct with other retailers just like you would on Amazon.
But if time is your biggest concern, then I highly recommend that you use Draft2Digital and PublishDrive to make things easier for you.
Not only can it save you time with distributing your book to other retailers. But it can feel less daunting too if you want to make changes to your book's metadata.
I have yet to use Draft2Digital to distribute my books ever since they acquired Smashwords. But if you want to know my experience with using PublishDrive, you can read my post about them right here.
Sell your books directly to your readers
This is the best moat you can have if you don't want to depend on Amazon for selling your books.
Not only that you know the people who've bought your books. But you also know how they come across your book since you have full control of your sales funnel.
Can you do the same if you only sell your books on Amazon and other retailers?
In short, yes, you can. But it's a little tricky to do, though. And even if you did a good job in tracking the sales, you still don't have a full picture of who your readers are.
Think that selling directly to your readers is complicated?
The good news is a platform like Payhip allows you to start selling your books directly to your readers in minutes.
In case you're wondering, this is what I use to sell my books directly to my readers. You can read my post about Payhip right here if you're interested in finding out my experience with using Payhip.
Another solution that you can use is Shopify. But it can be a little too much for beginner authors since they only offer a monthly plan.
How I navigate the ever-changing Amazon ecosystem
What I'm currently doing right now isn't that much different from what I did back then.
I'm still going to have my books available on Amazon in multiple formats. And I'm still going to distribute my books to as many retailers as possible.
That part of the publishing process isn't going to change.
The only thing that is different this time is I'm putting more focus on generating direct sales instead of sales on Amazon and other retailers.
Not going to lie that putting my focus on direct sales will push my books to the bottom rank of the Amazon slush piles.
But guess what? I'm okay with that.
As much as I'd love to get the orange label for any of my books, it's not worth it when I don't even know the people who bought my book and I have zero control over how people discover my books.
That doesn't sound liberating when most of the things that matter to you are beyond your control.
Amazon will keep on evolving
We can wish all we want that Amazon will stop changing things around.
But we all know that it's wishful thinking.
Whether you like it or not, Amazon is still going to change things around even if the changes don't benefit you and me. And I doubt that they're ever going to stop.
The only thing that isn't going to change is the pay-to-play environment.
This is the only thing that is here to stay even if the rest of the Amazon is evolving into something else.
Sad to say, you don't have that many choices, to begin with. It's either you learn the new rules of the game. Or you don't participate at all.
And as you're already aware, I chose the latter.
P.S. Just like Amazon, social media also undergoes so many changes over the years. And that holds true with Twitter.
While I admit that how you do things on Twitter will also change as a result, the fundamentals are still the same.
For one, you still need to engage with your followers frequently for better conversion. And you still need to post your tweets at the right time if you want more exposure on your tweets.
Not sure how you can go about this? You can learn all that in my Twitter Marketing for Business guide.
You can get the guide right here on my Payhip store:
Buy Twitter Marketing for Business guide
Don't forget to use the coupon code THEEFFICIENTYOUBLOG during checkout to receive 20% off on your purchase.
Love what The Efficient You has to offer?
If you find any of the guides or posts on this website useful, consider supporting me on Buy Me a Coffee. With a one-time minimum fee of $5, I can continue to provide more free resources for people like you who'd like to become full-time authors. You can also support this website monthly or annually if you feel generous. Any amounts count!