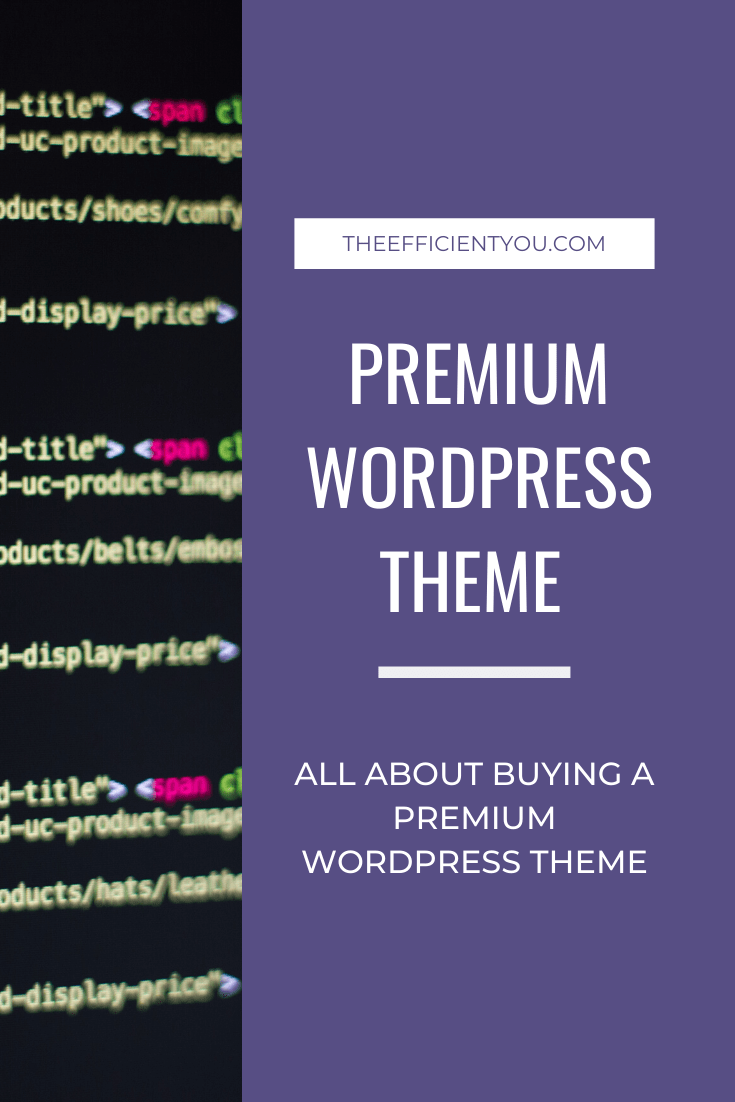 Buying a premium WordPress theme for your author website
You probably loathe the idea of buying a premium WordPress theme for your author website.
After all, there are many free beautiful and professional-looking WordPress themes out there. And they're just as good as the premium WordPress themes too.
So, why do you have to spend money on buying a premium WordPress theme for your author website if the free themes are good enough?
Well, I won't deny that you're right about that. There are plenty of free WordPress themes that can put even the premium one to shame.
And if you're like me in the old days, you tend to change your WordPress theme at a spur moment. So, buying a premium WordPress theme feels like a total waste when you can't stick to one theme.
If you're just starting out, I understand that you may not have the budget yet to buy a premium WordPress theme for your author website.
No matter how pretty are the free WordPress themes, I still want you to consider getting a premium WordPress theme down the road.
Why you should consider buying a premium WordPress theme
What makes the premium WordPress theme different than the free one? Well, the reason for that is because of these two things.
The theme framework
With the theme framework, you can configure your website even without technical know-how. Not only that, but the framework can also help with reducing the number of WordPress plugins you need to use to customize the look and feel of your author website.
Of course, you will still need to install a few important WordPress plugins. But at least you only need to install a specific one since the rest of them are already covered by the framework.
Another cool thing about the framework is that you can customize the child theme without jeopardizing the original code. If you know CSS, you can do that in the custom CSS section of the framework.
Don't know CSS? Well, that's fine too since some theme frameworks allow you to customize fonts and colors with only a click of a button.
The child theme
Yes, I do know that there's quite a few free WordPress theme framework out there. If you want a theme framework, then the free theme framework will do just fine.
But keep in mind that these free frameworks don't come with any child theme at all. Since it doesn't have a child theme, it means that you have to design the WordPress theme yourself!
Unless you're a web designer, this framework can be tricky to use too. Well, that is the case for me since I'm not a web designer and I only know a tiny bit of HTML and CSS. It doesn't help me to create a child theme from scratch.
Sure, you can spend the time to learn HTML and CSS. But I'm sure that you already know by now that you'd rather spend writing another book than learning HTML and CSS. It's too technical and somewhat boring to many of us.
Many premium WordPress themes tend to come with a framework and a child theme.
Found a child theme that looks better than the one you have? Well, you can change it to another theme while keeping your theme framework intact.
Of course, you can only do that when you buy the child theme from the same company that created the framework, though.
I can do the same for the free WordPress theme that doesn't have a framework too, right?
Of course, you can. But the question is do you know HTML and CSS? If you know HTML and CSS, great.
Even if you do know HTML and CSS, it's not recommended to do that when the theme doesn't have its own framework.
Once you update the theme or your WordPress to the latest version, the customization you do will disappear. And you will have to do it again.
If you're fine with doing the same thing all over again, then good for you. But for most of us, that's just not the best way to use our time wisely.
Recommended places to buy a premium WordPress theme
Now that you already know the reason why I recommended you to buy a premium WordPress theme, where you should get one?
When it comes to buying a premium WordPress theme, there are many places to choose from. So, here are some of the places that I highly recommend you to take a look.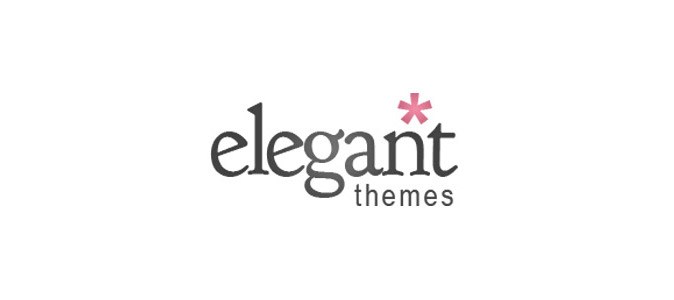 Divi by Elegant Themes
You may not believe it when I say this. But Divi theme is a life-changer for me. The reason for that is because I can create many different look not just for the pages, but also for the WordPress posts too.
So, what makes it possible for me to do that? Well, it all thanks to Divi Builder.
With Divi Builder, you can create any layout for the page and the post in any way you want. And of course, you can also customize the fonts and the color palette for your website too through the Divi Builder.
What's more, you can also customize your website for the mobile devices too.
Don't believe me? Just to take a look at this website alone. Some of the pages look different from one another.
If you're talking about having a full control of the look and feel of your website, then Divi has that for you.
The downside is it can be confusing to use at first. Unless you already have a specific layout in mind, it will take time for you to get used to how Divi works.
You can use the premade layout to speed things up. But you may still need to tinker the layout a little bit to get it right.
Divi theme is the one I'm currently using for both The Efficient You and also my fiction author site.

StudioPress
If you're looking for a modern and beautiful premium WordPress theme, then you can't go wrong with the themes by StudioPress.
What makes StudioPress a popular choice among the WordPress users have a lot to do with its framework, Genesis Framework.
Thanks to the Genesis framework, you can now create a WordPress site that is secure, SEO-friendly and powerful without the hiccup.
When it comes to design freedom, you can't do much with StudioPress since the theme itself already has a designated layout for all the pages and posts you want to create.
But at least you can rest assured that your author website is up and running in no time with StudioPress.
You can get the themes from StudioPress for free if you sign up with WPEngine. But you can buy the theme without signing up with WPEngine for $129.95.
Don't like the ready-made themes? You can buy the Genesis Framework package for only $59.95. You can then use it to design the child theme yourself with Genesis Framework as the foundation.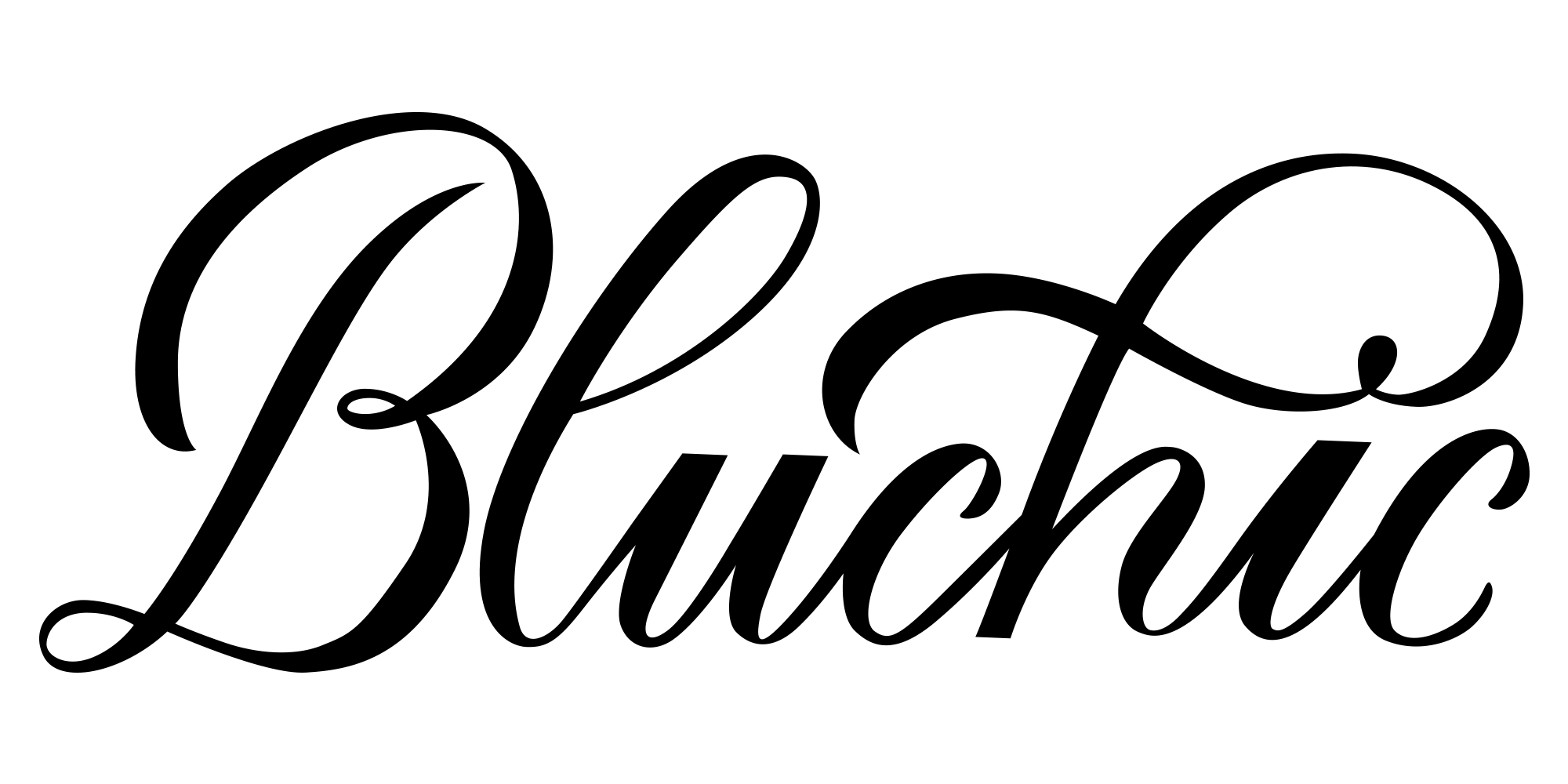 Bluchic
What makes premium WordPress themes by Bluchic different is that the themes are geared for female entrepreneurs and bloggers.
If you're an author who writes in a genre or nonfiction books that geared for women, then the themes by Bluchic is perfect for your author website.
Besides premium WordPress themes, Bluchic also sells Canva social media templates and landing page templates as well.
Don't have the time to configure the Bluchic theme yourself or feeling frustrated that the Bluchic theme that you bought doesn't look exactly like the demo site?
Well, the good news is they can do that for you too for only $129.
Keep in mind that the service doesn't include individual customization, stock photos from the demo site and also domain and WordPress hosting setup.
If you have yet to get your domain name and hosting plan for your WordPress site, you can read more about it right here for the domain name and right here for the WordPress hosting services.
Bluchic tends to run promotions from time-to-time. So, be sure to check their website for the special promotion.
Alternatively, you can also join my mailing list to be notified when Bluchic is having a promotion on their website.

Thrive Architect by Thrive Theme
If you're looking for a premium WordPress theme that is similar to Divi but easier and more lightweight, then Thrive Architect is what you should look into.
Just like Divi, you can also create the layout of your author website in any way you want thanks to its drag and drop editor. And the theme also offers many integrations too.
You can get Thrive Architect when you join Thrive Membership. But you can also get Thrive Architect for $67 for the single license and $97 for the 5 license pack.

Elementor
Elementor is another drag and drop visual editor that is similar to Divi and Thrive Architect.
Unlike Divi and Thrive Architect, Elementor has a free version. Of course, you should opt for Elementor Pro if you want more features since the free version only has a basic feature.
If you love Elementor and thinking about switching to the pro version, the basic plan starts from $49 per year.
Envato Market
Envato Market is a marketplace where you can find all sorts of premium WordPress themes for your author website.
To be honest, I'm not really a fan of buying a premium WordPress theme from a marketplace like Envato Market.
But if you feel that none of the premium WordPress themes I've recommended to you so far doesn't seem to fancy you, then perhaps Envato Market may have what you need.
Of course, Envato Market doesn't just have premium WordPress themes. You can also get website templates for other CMS such as Joomla and Drupal at Envato Market too.
In a nutshell, you can think of Envato Market as a marketplace to get website templates for any type of CMS and e-commerce plugins you can think of.
To the old timers, Envato Market used to be known as Themeforest.
Installing the premium WordPress theme
It's not that hard to install a free WordPress theme since you can install it directly from the dashboard.
But for the premium theme, you need to download the ZIP file first and upload it to your WordPress instead.
If you're not sure how to install the premium WordPress theme that you just bought, here's the YouTube video from HostGator on how to do it.
Customizing your premium WordPress theme
For some of us, this part of the WordPress website setup may not be the most important thing to do. In fact, it can also be unnecessary if you're already happy with the way your author website looks like.
But if you're like me who wants something different for your author website, then here are some of the things that you can customize to fit your author brand.
Customizing the website fonts
Changing your website fonts can certainly change the overall look of your website even if you don't change your website layout at all.
You can think of changing your website font like you're changing your hair color. One part of the change can have ahuge impact to the overall look.
Many premium WordPress themes allow you to change the default font into a different font. In fact, you can also have a different font for your heading and the body text too.
Using one font for everything isn't such a bad idea. But if you want more oomph, consider having a different font for the heading and the body text.
Keep in mind that it's not easy to find the perfect font pairing for your author website. I even have to try a few font combinations before I can settle with the right one.
The good news is you don't have to figure out the font pairing for your website all by yourself.
You can use a website like Typ.io to find the perfect font pairing for your website.
I won't lie that there are thousands of font pairing to choose from even from Typ.io alone.
My best advice is to have one specific font in mind and use it to find other fonts that will work great with your chosen font.
I know it's not an easy thing to do. But if you see enough fancy fonts and you already have a rough idea about the kind of look you want for your website, it won't take that long for you to choose the best font pairing.
Customizing the color palette of your website
Feel like the default color palette doesn't do any justice to your author brand?
If that's you, then use a website like Design Seeds to find the color palette for your author website.
I admit that you can spend days there just to find the color palette that reflects the mood and tone of your author brand.
If you're not sure which color palette to pick, my suggestion is to pick the bright color palette.
Not only the bright color palette gives the modern look for your website. But it will also be visible on the screen too. That's always the case with links and button since links and button will only be visible when they're in bright colors. Links and buttons that are in bright colors will encourage your target readers to click on them too.