Recommended Self-Publishing Tools for Your Author Business
As you can see here, the self-publishing tools that are on this list are the tools that I personally use in my author business.
If you have no idea which self-publishing tools that you should use in your author business, then this list is a good start.
Knowing my penchant for discovering new stuff, you can expect that the list will never remain static. There will always be new tools that I find them a game changer in my author business.
So, my suggestion is to bookmark this page so then you can come back here as a reference.
If you're new to self-publishing, then I highly recommend that you take a look at this guide right here.
Disclosure: Please note that some of the links here are affiliate links which would mean that I will make a commission whenever you decide to make a purchase via these links. And without additional cost to you, of course. Everything that I have recommended here are the things that I have used personally, whether it's in the present or in the past. I'm a big believer that you don't need to spend a lot of money when it comes to self-publishing tools. So, get these apps and software if you find it necessary for your author business. 
Ebook/book creation
These are the software and apps that I use to create the ebook and the print version of my book. I still use the same software and apps to this day simply because they work wonderfully for me.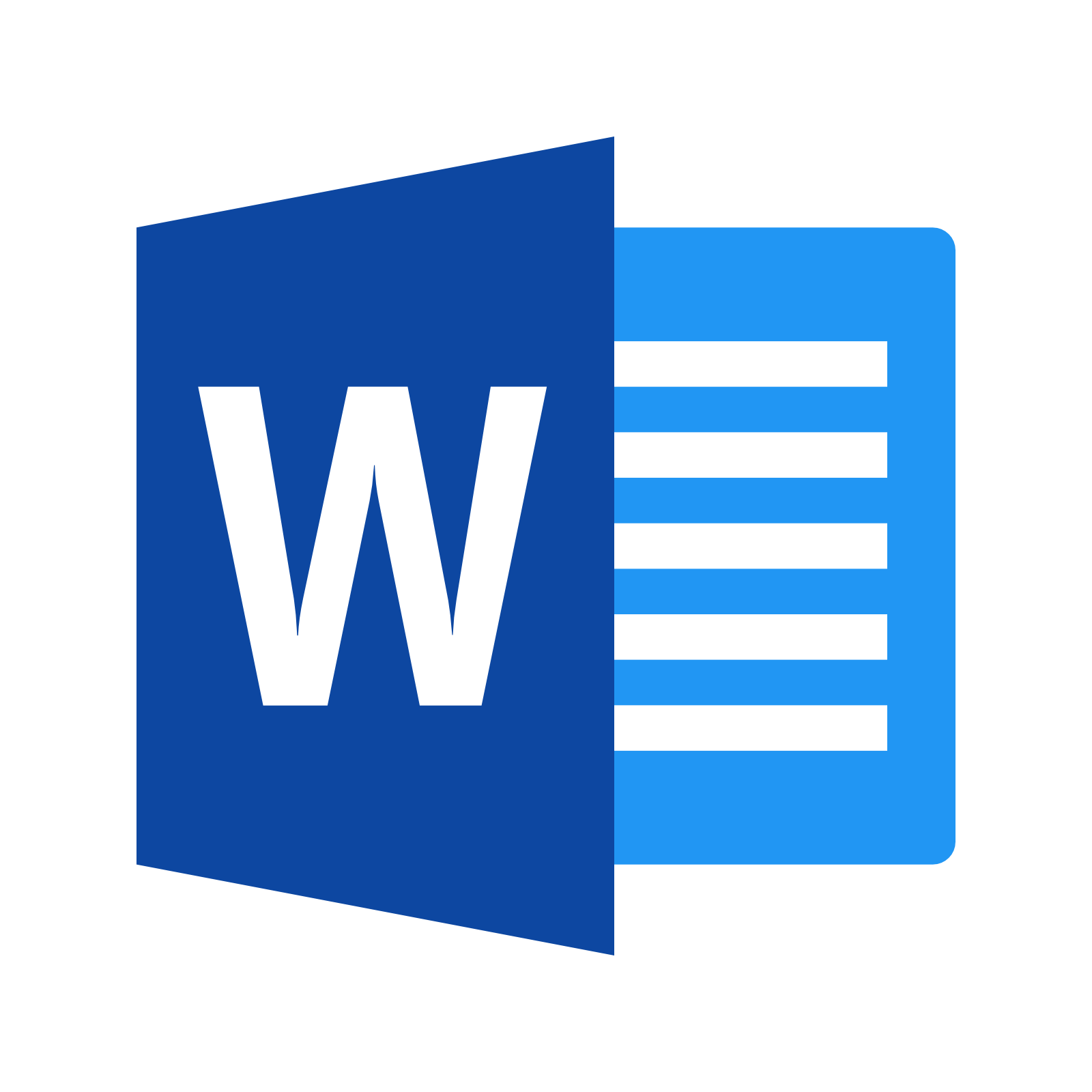 Microsoft Word
Yes, I still use Microsoft Word to this day despite already giving Scrivener a try. I enjoy using Scrivener. But for some reason, I still come back to using Microsoft Word again.
I use Microsoft Word pretty much for anything you can think of. In case you're wondering, the latest version of Microsoft Word can do so much more than writing, editing and formatting your manuscript.
You can even use it to design a book cover for the ebook and print, which I did. It's not that hard to design a book cover using Microsoft Word too. This blog post on The Creative Penn explains how you can do that.
I admit that Microsoft Word isn't for everyone, writing-wise. But if you want software that can do more than just writing your manuscript, then it doesn't hurt to get Microsoft Office if you don't have one.

Hemingway app
Copyediting is not an easy thing to do, especially when you don't have any technical background in linguistic. But Hemingway app makes it possible for me to do the copyediting myself.
Sure, the app doesn't magically fix the complex sentence structures. But it's already amazing enough that the app is able to pinpoint all the problematic sentence structure in my manuscript.
Hemingway app also has a premium version. But the free version is already good enough for me.

Grammarly
Back then, I only realized that I made many grammatical mistakes and spelling errors not long after I published the post.
At least I can still correct the errors right away even though I find it tedious.
But it's a different story when it comes to my book.
It frustrates me that I only managed to catch the errors when I have the proof copy with me. It's strange that I didn't notice the errors at all despite checking the manuscript for a couple of times already.
I'm glad that these issues aren't that frustrating anymore ever since I started using Grammarly.
Thanks to Grammarly, the app is able to catch all the grammatical errors and spelling mistakes that I fail to notice.
Grammarly isn't perfect since there are still some mistakes that tend to go off the radar. But it does help with catching whatever mistakes I made before I hit the publish button.
I already wrote a detailed blog post about Grammarly right here.
Curious about Grammarly premium? You can also read about it here too.
DIY Book Formats
I don't have any problem with doing an ebook formatting. But I do have a big problem when it comes to formatting my book for print.
I was so glad that I came across DIY Book Formats when I was about to toss the towel.
The template can be a bit frustrating to use if you're not familiar with Microsoft Word. But for me, it's already good enough that the free template from DIY Book Formats saves me from the frustration of having to do print book formatting from scratch.
Ebook/book publishing platform
These are the websites that I use to distribute my ebook and print book to as many readers as possible. I have to use many different websites since they only distribute to specific retailers in different formats. And there are also a few of them who cater to retailers in specific countries too.
If you're like me who want to target as many readers as possible, then it's inevitable to use these websites to distribute your books to as many places as possible.
Smashwords
I use Smashwords to distribute my books to retailers such as Apple Books, Nook, Apple Book and Scribd.
Many authors don't like to use Smashwords simply because they can't get their book to pass Smashwords' ebook conversion.
And let's not forget that they have to format their ebook according to Smashwords' guideline if they want their ebook to pass the ebook conversion.
For me, I'm fine with having to do an ebook formatting since I'm not just formatting the book specifically for Smashwords. I can still upload the same book elsewhere.
It doesn't matter whether you choose to use Smashwords or not. Having a well-formatted book is just as important as having a well-edited book.
Kindle Direct Publishing (KDP)
I use KDP not just for publishing my ebooks on Amazon. I also use KDP to publish and distribute my books in print too.
You can use other ebook aggregators such as PublishDrive to distribute your book on Amazon.
But I prefer to go direct simply because I want more control of my books' metadata.
PublishDrive
I use PublishDrive to distribute my books to other retailers in Eastern Europe and China.
It takes a while for my books to be available for sales on these retailers. But seeing my books available for sale on these retailers is already good enough for me.
I doubt that I can have my books available at these retailers if it's not because of PublishDrive.
You can read my post about PublishDrive right here if you're curious what PublishDrive can do for you.
Sell books directly to your readers
This self-publishing resources will never be complete if I didn't show you another option to sell your books. And that is to sell your ebooks and print books directly to your readers. The good news is you don't even need your own website if you want to sell your books directly to the readers.
Keep in mind that you can only sell your ebooks directly to your readers if your ebooks are not in KDP Select.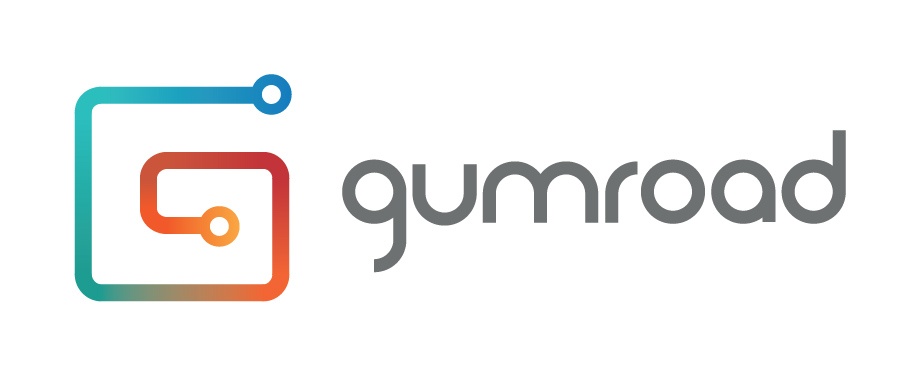 Gumroad
I love Gumroad simply because it's easy to set up and it allows me to accept PayPal and credit card payment for free.
Gumroad also has a premium version where the transaction fee is much lower than the free version. But the free version is good enough for me since most of my book sales are still coming from Amazon.
I no longer use Gumroad to sell my ebooks directly on my website since it lacks certain features that I need.
But I still recommend Gumroad if you're looking for something simple to sell your ebooks directly to your readers.

Payhip
I love Payhip because it has so many features that can help you with selling digital and physical products online. One of them is being able to cross sell your ebooks. You can also offer the cross-sell products at a lower price too to get your readers to buy more from you.
The setup process is also simple too, making it easier for you to start selling in no time.
This is what I'm using right now to sell my ebooks directly to my readers.
Getting Paid
These are the payment option that I pick when it comes to receiving my royalty payment. These options aren't just perfect for international authors like me. But they're also perfect for the US-based authors too.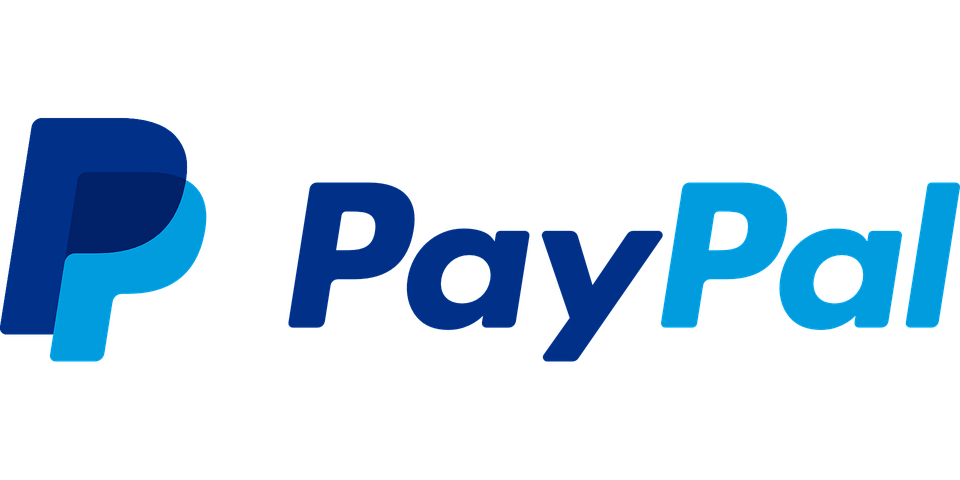 PayPal
The easiest way to get paid is to have a PayPal account. Many ebook distributors such as Smashwords and PublishDrive provide the option to pay your royalties through PayPal.
Even if you're not using PayPal to accept royalty payment, it doesn't hurt to open a PayPal account since many freelancers can only accept PayPal as a payment method.
I use PayPal not just for accepting my royalty payment. I also use PayPal to buy things online and pay my amazing illustrator that I came across through Upwork.

Payoneer
I use Payoneer to accept royalty payment from Amazon and also from affiliate networks such as ShareASale.
Amazon doesn't offer PayPal as an option for the royalty payment. So, I have to use Payoneer to accept my royalty payment from Amazon.
You can read my blog post about Payoneer right here to learn more about it.
Website resources
I'm a big believer of having your own author website since that's how your ideal readers will get to know you. It will be much easier for you to keep in touch with your readers if you have your own website too. You can think of it like having a home on the Internet.
The good news is you don't even need to hire someone to create an author website for you. You can create the author website yourself even if you know nothing about coding thanks to these.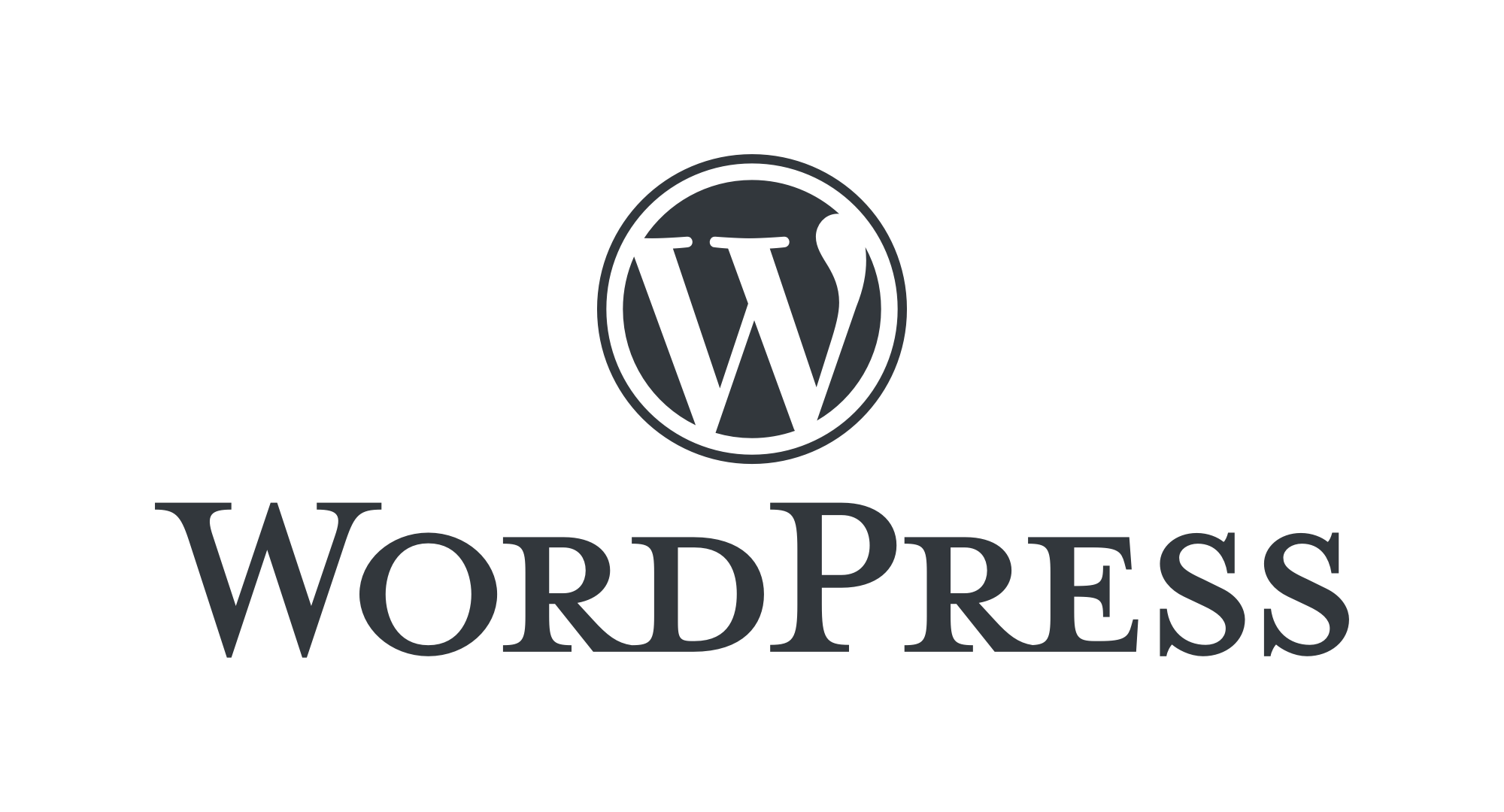 WordPress
This is the CMS I use for The Efficient You and also on my fiction author site.
I love WordPress because I can create all sorts of websites with it. Customizing the website is easy too, thanks to WordPress plugins.
Keep in mind that the WordPress I'm referring to is the self-hosted WordPress, not WordPress.com.
You can't do much with WordPress.com unless you opt for the paid plan. Even with the paid plan, you still don't get the same flexibility as the self-hosted WordPress.

Namecheap
This is the place where I purchase the domain name for The Efficient You and also for my fiction author site, Sekina Mayu.
I love Namecheap because the domain name at Namecheap is cheaper than any other domain registrar that I come across.
If you're lucky, you can purchase a domain name a lot cheaper during the promotion. Some promotions require a coupon code. But it's not that hard to find a legit coupon code since you can get it from Namecheap's promotion page itself.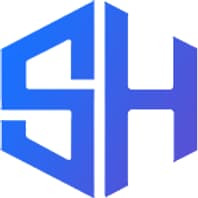 SetraHost
This is the hosting that I use to host The Efficient You and my fiction author site, Sekina Mayu.
I love the fact that SetraHost has things that tends to belong to managed WordPress hosting such as malware and DDOS protection and a fast-loading server thanks to LiteSpeed & LiteSpeed Cache configured on a RAID10 system.
And the best part? You can get all those features at the same price as you'll get from other web hosting services such as Hostgator and Bluehost.
The only downside with SetraHost is that you can only reach their customer support by submitting a ticket through your customer portal.
Other than that, I highly recommend SetraHost if you're looking for a web hosting service that won't break a bank.
You can read my blog post about SetraHost right here to learn more about SetraHost.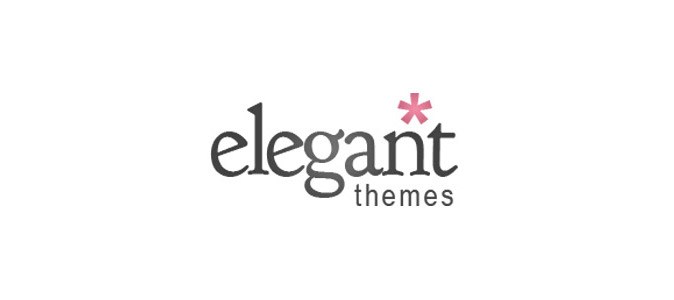 Divi theme by Elegant Themes
This is the premium WordPress theme I use on The Efficient You and also on fiction author site, Sekina Mayu.
Divi theme is the only premium WordPress theme that I use until today because of how flexible it is.
With Divi theme, I can create any look I want without touching any single code.
Because of how flexible it is design-wise, it can be a bit confusing to use at first. That is always the case if you don't know what kind of design you want for your website.
If that's you, then you can always use the premade layout and make changes from there. That's what I did when I started using the Divi theme for the first time on my website.
Divi theme is perfect if you're the kind of person who gets bored easily with your current WordPress theme and always itchy to get a new design for your website.
Email marketing
There's no doubt that it's important to have direct contact with your readers. And the best way to do it is through email marketing. Say whatever you want about email. It's still the best way to connect with your readers. It also converts better than social media too when it comes to sales.
Sold on the idea of doing email marketing? Here's the email marketing solution that I use to keep in touch with my readers.
MailChimp
Most authors that I know will tell other beginner authors not to use MailChimp because MailChimp is no longer just focusing on email marketing. They're now turning MailChimp into a marketing solution.
But for some reason, I still like using MailChimp even after their recent changes. Sure, the current features available in MailChimp are designed for small businesses. But I find that these tools are just as useful for the authors as well since we're also in the business of making money from our books.
Also, I find that these features allow me to understand my email subscribers even better. So, I don't see any reason why I need to change to another email marketing solution, especially most of their amazing features are also available in the free plan as well.
I admit that MailChimp isn't for everyone. But if you see your author career as a business venture, then MailChimp is a much better solution.
Keyword research
If you want people to find you online, then you must know what keyword they use when they're searching for you and your books online. The best way to find out what keywords your target readers are using is to do keyword research.
While the term itself seems technical and complicated for most people, it's not hard to do thanks to these tools.
Ubersuggest
I love using Ubersuggest because it saves me a huge amount of time analyzing the keyword for me.
With Ubersuggest, I'm able to see the amount of traffic, the number of competitions and how valuable the keyword is all in one place. I'm also able how many people are sharing the content on Facebook and on Pinterest through Ubersuggest too.
It's thanks to Ubersuggest that I'm able to optimize The Efficient You and my fiction author site for the search engine in less time.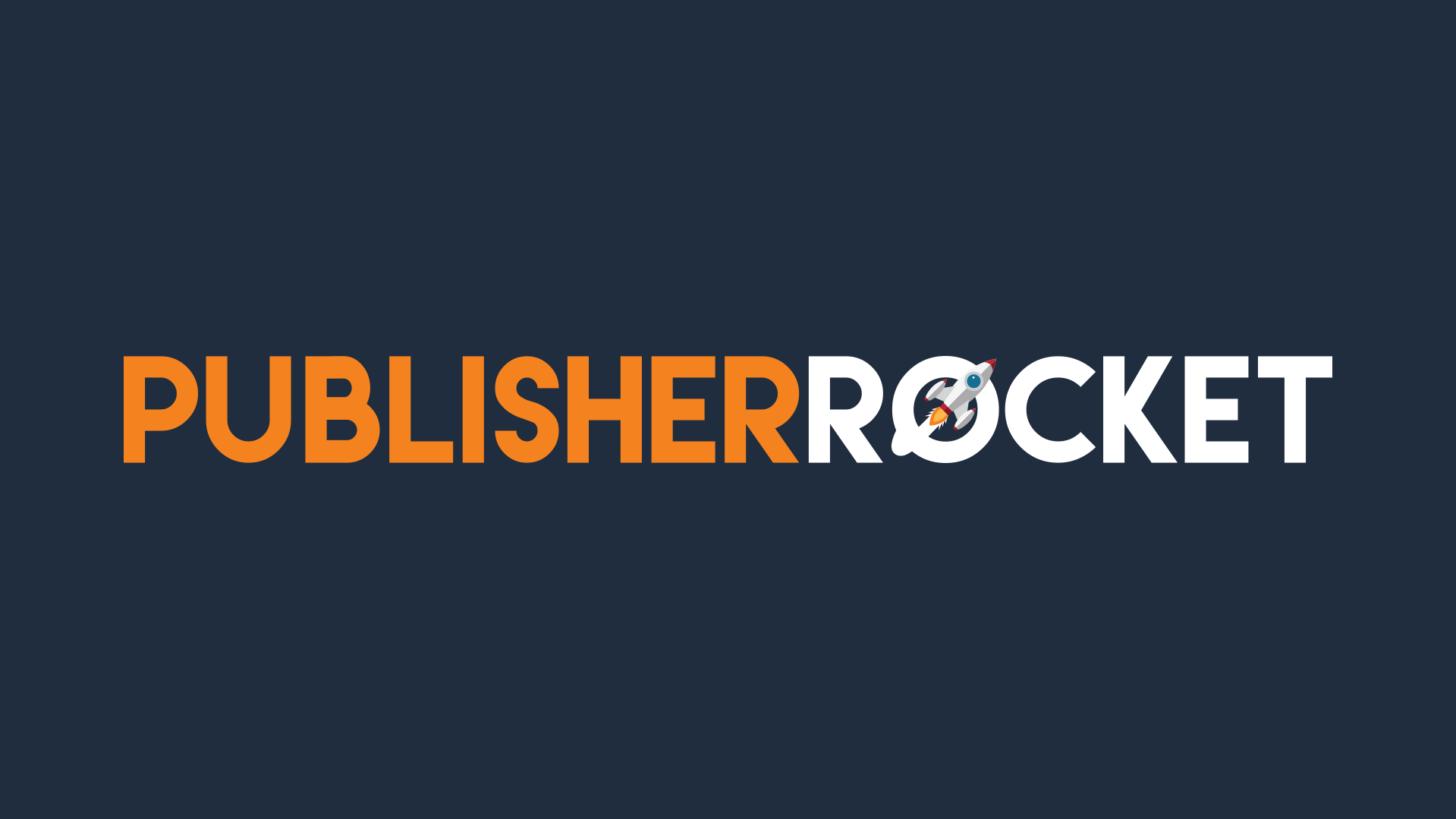 Publisher Rocket
Want to know what keyword your readers are using when they're searching for a book like yours on Amazon?
Well, now you can with Publisher Rocket.
I love Publisher Rocket because not only I can find the keywords my target readers are using on Amazon. But it can also find the keywords my readers are using too when they're searching on Google.
You can do the same by checking your keyword on Amazon search box one by one. But Publisher Rocket makes it easier and faster for you to find the right keyword for your book.
Not only that, but you can also find more information about the keyword such as the number of competitors, average monthly earnings and estimated Amazon searches per month for that keyword.
These are the things that will take a long time to achieve if you decide to do the keyword research for your book manually.
P.S Publisher Rocket used to be known as KDP Rocket in the past. So, don't get confused when you see me mentioned KDP Rocket in one of my blog posts. It's basically the same thing but with a different name.

Social media management
I don't use social media that much in my book marketing strategies. The only time when I will use social media is to announce the release of my new book. Other than that, I only use social media to let everyone knows about my new blog post.
Even though social media isn't my focal point in my marketing strategy, I still need an app to manage my social media accounts. And the best part? It's available for free. These apps also have a premium version. But if you're like me where social media isn't your focal point, then these apps are good enough for you.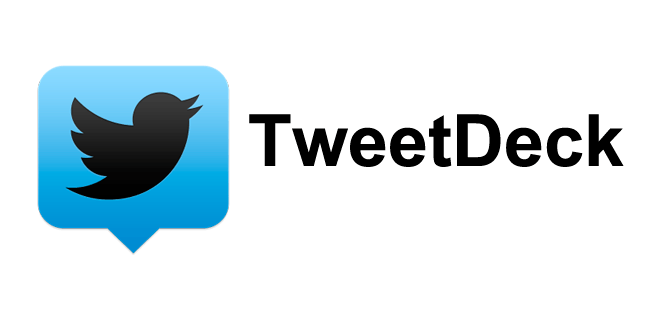 Tweetdeck
I love using Tweetdeck because I can monitor all of my Twitter accounts in one tab.
You can schedule your tweets in Tweetdeck. But you won't be able to see the performance of your tweets from there, though.
I'm still looking for a social media management app that allows me to see my tweet performance.
But for now, Tweetdeck is doing okay for me.
Buffer
I only use Buffer to schedule posts on Pinterest. I can choose to use Buffer to schedule tweets as well. But since I'm on a free plan, I'm sure that I'll be running out of allocated posts anytime soon.
I haven't been using Buffer for quite sometimes since I'm in the middle of analyzing my social media strategy.
Since it's been such a long time, I notice that there are many new changes happening in the free plan. I may use Buffer a lot more once I already finalize my social media strategy.

Hootsuite
I only use Hootsuite to schedule posts on The Efficient You Pinterest account since Hootsuite is another social media management app that has Pinterest scheduling in the free plan.
Just like Buffer, you can also use Hootsuite to schedule all of your posts for social media in one place.
But for now, I only use Hootsuite solely for scheduling The Efficient You posts on Pinterest.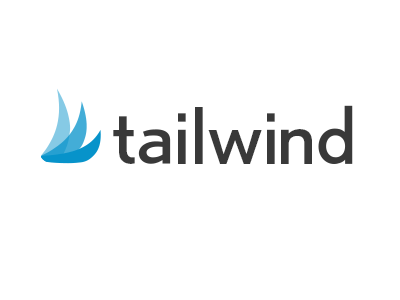 Tailwind app
I don't use Tailwind app to schedule my posts on Pinterest since I already use Hootsuite for that. But I do use Tailwind to improve my Pinterest account for better result.
Will I be making a leap to using Tailwind app someday? I will say yes since you can do so many things with the premium version of Tailwind app.
I did talk about the app briefly on this page in case you're wondering what the premium version of the app can do for you.
Testing and tracking
You can only know whether your online marketing effort is paying off or not if you track it. That's how you know which online marketing channel is driving you the most traffic.
You can only make the best decision in your author business if you have enough data about your audience. Fortunately, collecting data about your audience isn't that hard thanks to this tool.

Google Analytics
When it comes to tracking the performance of my online marketing effort, Google Analytics comes to my mind.
Not only I'm able to see if my online marketing effort is paying off or not. But I can also learn about the people who are visiting my website too.
I won't deny that Google Analytics seem complicated to use because of how sophisticated it is.
Despite that, I still recommend people to use Google Analytics. Sure, it may take a while to get used to the interface. But I'm sure that you'll discover something that will surprise you through Google Analytics.
Well, that's what's happening to me every time I take a look at my Google Analytics.
Project management
As an author-entrepreneur, I have so many ideas when it comes to what I want to do in my business. With so many ideas coming to me, it's hard for me to remember and organize every single one of them.
Because of that, a project management app comes in handy for me since I'm able to see all of my projects at a glance.
I don't use this app for my daily task since I prefer to write it down in a journal instead. So, I only use this project management app specifically for overseeing all the projects I'm currently pursuing and planning to do in the future.
Trello
I love using Trello to keep track of all of my projects. With Trello, I can split all the things I need to do in a project into a to-do, doing and done tasks.
Of course, that's how I organize my tasks on the Trello board. You can use Trello to organize pretty much anything you want.
At first, I find Trello to be rather confusing at first. But for some reason, the Trello app for iOS and Android seems less confusing to use.
I tend to come up with plans and projects on the go. So, I use Trello app on my phone more often than the web version to keep track of my projects.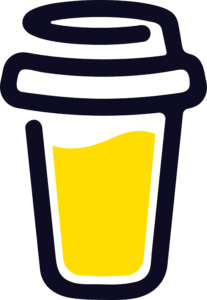 Did you find this information useful?
If you find the information that I'm sharing on this website useful, consider supporting me on Buy Me a Coffee. With a one-time minimum fee of $5, I can continue to provide more free resources for people like you who'd like to be productive every single day as an author. You can also support this website monthly or annually if you feel generous. Any amounts count!