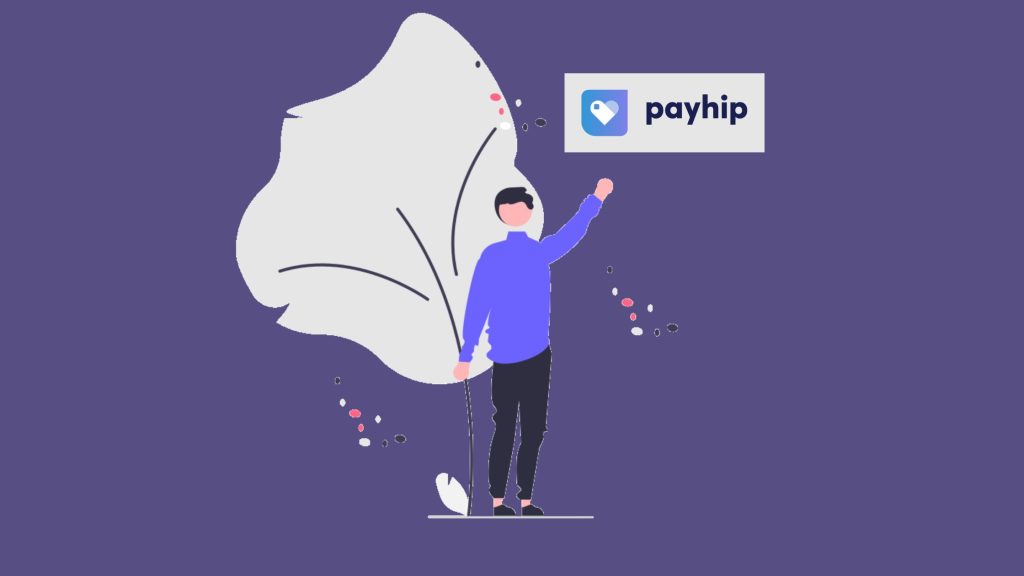 What am I eating when I say that you can sell digital downloads free? Is that even possible?
If you tell me that you can sell digital downloads free circa 2010 when I just got my feet wet in the retail business, I would tell you that you must have smoked too many cracks.
While that may be impossible back then, that's no longer the case any more thanks to these platforms.
What's more, you don't even need to have a website to get started with selling online.
Of course, I'm a big advocate of having your own website since it's the only place that you have full control of.
And on top of that, you're not at the mercy of someone else who will dictate your exposure on their platform.
Well, except when your website is having a downtime which is what I experienced over the last couple of days.
I'll spare you the detail for now. But suffice it for me to say that it's possible to sell online without having to pay a subscription fee thanks to platforms like Payhip and Gumroad.
While I'm currently using Payhip to sell books directly to my readers, I did use Gumroad in the past.
If you're wondering what causes me to have a change of heart and switch to Payhip, you can read the post right here.
What is Payhip and what it can do for you?
If you're thinking about selling physical products, digital downloads, coaching, consulting, and courses, then Payhip is your go-to solution.
They make getting started with selling online simple, no card required.
Even better? They can even handle the digital EU+UK VAT for you.
That's amazing considering taxes can be a total legal nightmare for many of us.
The things that make Payhip stand out the most as a platform to sell digital downloads free
When you compare Payhip and Gumroad side-by-side, you probably don't see Payhip being much different from Gumroad other than its transaction fee.
Yes, you can get started with selling online free on Gumroad and Payhip. But they'll be charging you a transaction fee every time you make sales instead.
The good news is the transaction fee isn't that much since Payhip only charges you a 5% transaction fee on each sale whereas Gumroad will charge you a 9% + 30 cents transaction fee.
That's not a lot compared to Amazon which takes 30% of your royalty. And if you're someone unfortunate like me, I have to shell out another 30% as a gift to the IRS.
And now I'm only left with 40% which is not a lot if you ask me.
Even from the transaction fee alone, Payhip is a winner here since the transaction fee is a lot lower than Gumroad.
Of course, there's a way for you to reduce the transaction fee the more you make sales which I'll talk more about it in a moment.
So, is it the only thing that makes Payhip stands out the most?
Well, no. The things that drew me to Payhip in the first place are its upsell feature and social discount.
Yes, I admit that those features aren't groundbreaking to many of you. But these are the features that are absent from Gumroad.
If there's one thing that gets readers to buy more of my books is the upsell feature.
Sure, I have to set the price for the book slightly cheaper to entice the readers to buy more. But if it can increase the sales, then I'm a happy camper.
Another thing that makes Payhip stand out? You'll get paid instantly compared to Gumroad where you need to meet a minimum threshold of $10 to get paid.
What's more, you only get paid on Friday every week. It somewhat reminded me of a part-time job where you can only get paid on a specific day.
What you should know about Payhip
Remember when I said that there's a way for you to reduce your transaction fee when you generate a lot of sales on Payhip?
Well, you can do that by signing up for their paid plan. Their Plus plan will cost you $29 per month but your transaction fee will be 2%.
But if you subscribe to their Pro plan? While it may cost you $99 per month, you only need to pay a 0% transaction fee.
Yes, you don't have to pay any transaction fee at all with the Pro plan.
Some of you may have already dreaded the idea of having to pay a monthly fee, thinking that you may as well opt for Gumroad since Gumroad has no monthly fee.
Well, I have bad news for you.
Even with the lowest transaction fee, you'll still be paying a lot more than the monthly fee you pay to Payhip.
So yes, Payhip still wins in this department.
The only caveat of using Payhip is that it doesn't have the pre-order feature. So, it can be a total bummer if you're thinking of doing a pre-order on your Payhip store.
And let's not forget the product variation feature. If you're planning to offer a product with multiple variations such as color and size, you can't do that with Payhip.
Is Payhip right for you and should you use it?
Well, I will say that Payhip is a perfect solution for you if you're thinking of selling your books directly to your readers.
Should you even think about selling direct when you're just getting started?
The answer is yes. In fact, it's even better to do so in the early stage of your career so then you can train your readers to buy directly from you.
As you already know, you can sell pretty much anything on Payhip, not just books. You can still use Payhip if you sell something else such as courses, subscriptions, coaching, and even physical products.
It will make things easier for you to manage too when you have everything you offer in one place.
The only reason why you shouldn't use Payhip? Your books are on Kindle Unlimited.
Unless you've already opted out of KDP Select, you can't have your books available for sale through Payhip.
Thinking about giving Payhip a try? You can sign up for free right here:
Start selling online for free on Payhip
P.S It doesn't matter whether you use Payhip to sell your books or not. People aren't going to come to your Payhip store on their own accord if you don't talk about it.
So, how can you create a buzz around your Payhip store?
Well, one of the ways to do that is to use Twitter.
If you're new to Twitter and thinking about using Twitter to connect with your readers, then my Twitter Marketing For Business can help you to get started.
As you can already expect, you can buy this guide on my Payhip store. You can learn more about the guide right here:
Twitter Marketing For Business guide
Don't forget to use the coupon code THEEFFICIENTYOUBLOG to save 20% off on your purchase.
Love what The Efficient You has to offer?
If you find any of the guides or posts on this website useful, consider supporting me on Buy Me a Coffee. With a one-time minimum fee of $5, I can continue to provide more free resources for people like you who'd like to become full-time authors. You can also support this website monthly or annually if you feel generous. Any amounts count!