A dedicated blog focusing on the business side of publishing
My own business process management systems are never static. There will always be changes in my own processes and systems. It can be because I discover new and better ways of doing things. And it can also be due to the new tools that can improve my processes and systems tremendously.
The best way for me to share the changes and also the finding in my own business? It's none other than through a blog!
Some of you may feel that this kind of stuff can be a bit too much to take. And it can be a bit complicated too. So, I'll do my best to make it as simple and fun as possible.
Want to replicate the same thing as I do? Well, you're free to do that. You can also tweak the systems and processes according to how you do things too.
Just remember that the result that you'll get may not be the same thing as mine even if you follow everything I do to a letter. What I'm sharing here is only merely a guideline. Whether it yields a good result or not will depend on your target audience and also your genre.
Apart from sharing my own processes and systems, I'll be also sharing with you my recommended readings and resources too. If you're looking for books and resources that can improve your author business, then be sure to have a look at these posts.
As always, feel free to send me a quick email if you have any questions. You can also post your questions in the comment section as well. I'll do the best I can to answer your questions.
Google free 3D book cover generator and you'll come across plenty of them online. But if you want an app that can do more than just generating 3D book cover for your book, then you should have a look at Book Brush.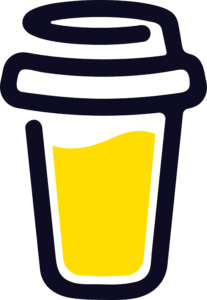 Did you find this blog useful?
If you find any of the posts on this website useful, consider supporting me on Buy Me a Coffee. With a one-time minimum fee of $5, I can continue to provide more free resources for people like you who'd like to become full-time authors. You can also support this website monthly or annually if you feel generous. Any amounts count!