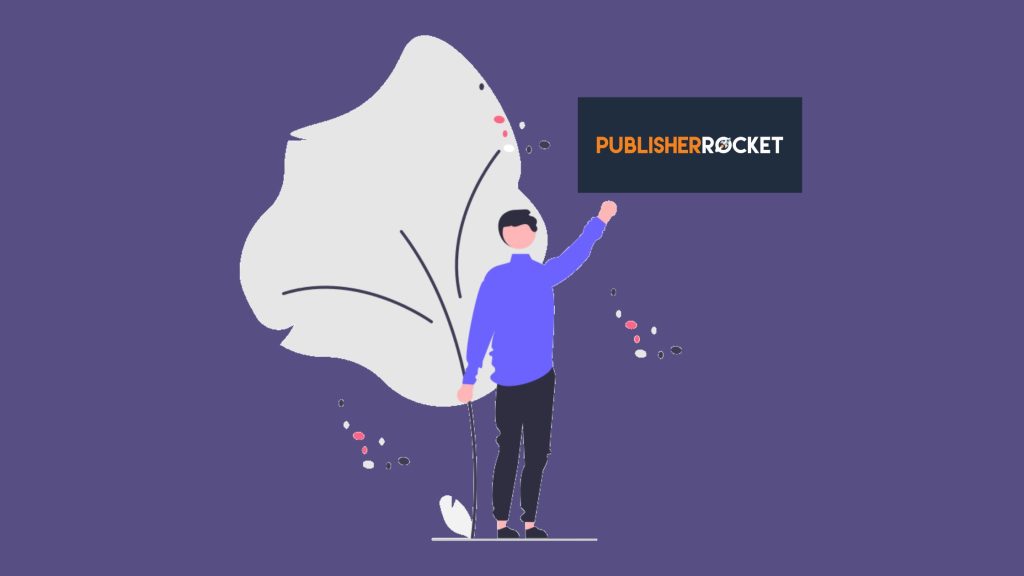 For some people, hearing the term Amazon keyword research tool seems like the most terrifying thing they've ever heard.
Well, it makes sense considering that it sounds technical. And it sounds like it's hard to do too.
Only someone with technical background can do that kind of stuff.
Here's the thing about keyword research in general.
Yes, you do need to understand how to do it if you want your potential readers to discover your book on Amazon.
But it's not that hard to do with guidance and the right tool at your disposal.
And the best part of all? You can do that easily with Publisher Rocket.
What is Publisher Rocket and what it can do for you
You can think of Publisher Rocket as your typical Amazon keyword research tool but it's specifically for books.
Just enter whatever keywords you want Publisher Rocket to analyze and it will give you all sorts of information about the keywords.
You get to know things like the number of competitors who are using the keyword, the estimated number of Amazon searches per month, and how competitive is the keyword.
Those things are hard to find when you do manual keyword research.
Of course, Publisher Rocket will also give you suggestions on other keywords based on the keywords that you've just entered.
If you're not sure what other keywords are worth checking, then it doesn't hurt to take a look at the other keywords that Publisher Rocket pulled for you.
Using Amazon ads? You can use Publisher Rocket to find the best keywords for your ads too.
Wondering how many sales you need to generate to dominate your category on Amazon? You can do that through Publisher Rocket's category searches as well.
What makes Publisher Rocket stands out the most as the Amazon keyword research tool for books
When it comes to optimizing your book page, what you need is keywords that have a high search volume and low competition.
But it's hard to tell from the keyword that you enter on the Amazon search bar.
Sure, the search result will display all the books that have the keyword you enter. It's a good indication that your potential readers do use that search term when they search for books that are similar to your book.
Even with that, you still have no idea about the keyword's search volume per month and the estimated sales for the books.
It's hard to know whether you should use the keyword or not when the numbers don't tell you much.
This is where Publisher Rocket comes into play. Not only can it tell you everything you need to know about the keyword you enter. But it can also tell you whether you should use the keyword to optimize your book page or not.
Let's say you'd like to use the search term thriller novel to optimize your book page. This is the result that you get when you use Publisher Rocket.
As you can see here, Publisher Rocket also provides you with other search terms besides the search term thriller novel.
When you hover over the estimated Amazon searches per month, it will tell you whether the number of searches is reasonable or just plain low.
And when you hover over the competitive score, it will tell you how competitive is the keyword.
From this analysis alone, you can tell that you're better off using a different keyword to optimize your book page due to the high competition score.
Perhaps narrowing it down to a more specific search term such as spy thriller novel will give you a much better result.
What you should know about Publisher Rocket
At this point, you probably think that you can only use Publisher Rocket to find keywords that you can use to optimize your book page and Amazon ads.
Well, you're not wrong about that.
But you can also use Publisher Rocket to research the book that you plan to write.
Let's say you want to write stories about your cat's quirky behaviors. But you're not sure if there are people who are interested in that type of book.
So, you use Publisher Rocket to find out if there's a market for a book like that.
This is the result that you get from Publisher Rocket.
From the analysis, you can tell that there's a demand for the cat storybook based on the average monthly earnings.
While it's all good and well, you're also wondering about the books that use the same search term. Are these books just like the ones that you plan to write?
Well, this is where the competition analyzer comes in. You can find out more about the books with a similar search term.
It looks like the books that have the same search term isn't that much different from the book that you plan to write. And the sales don't look too shabby too.
That's how you can incorporate Publisher Rocket into your book planning stage.
Is Publisher Rocket right for you and should you use it?
You may not need to get Publisher Rocket if you're fine with doing manual keyword research for your book.
And you may not even need it too if you don't have any plans to publish beyond your first book.
But if you do want to save your time trying to find the best keyword for your book while keeping your sanity, then it's obvious that you should get Publisher Rocket.
If you're thinking of getting Publisher Rocket, you can sign up for it right here:
Will your sale skyrocket once you optimize your Amazon book page with the right keyword?
Well, it's hard to say since it depends on so many factors. But if you want to increase the odds of these eyeballs converting into sales, then you need to be sure that you have a book description that can pull your readers in.
If you're struggling to write a book description for your book, I highly recommend you take a look at this book. This is what I use to write book descriptions for all of my books.
P.S While optimizing your Amazon book page for better discoverability can make a huge difference to your book sale, letting people know about your book on social media can work wonders for your book too.
If you're currently using Twitter and wondering how you can use Twitter effectively without sucking too much of your time, then you'll find my Twitter Marketing for Business a great companion for your marketing effort.
Interested about the guide? You can learn more about it right here on my Payhip store:
Twitter Marketing for Business guide
Don't forget to use the coupon code THEEFFICIENTYOUBLOG during checkout to save 20% off on your purchase.
Love what The Efficient You has to offer?
If you find any of the guides or posts on this website useful, consider supporting me on Buy Me a Coffee. With a one-time minimum fee of $5, I can continue to provide more free resources for people like you who'd like to become full-time authors. You can also support this website monthly or annually if you feel generous. Any amounts count!