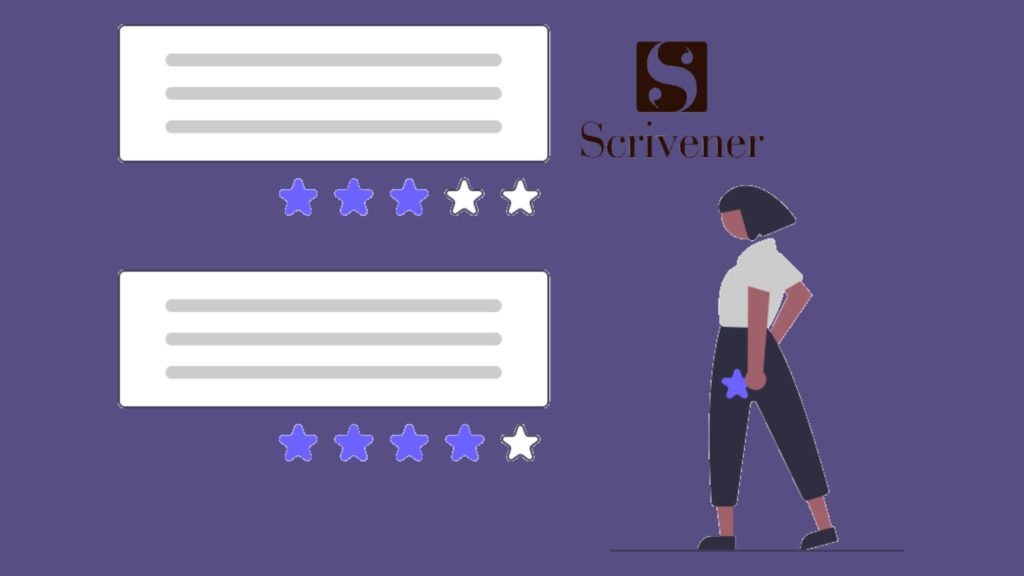 Just like most people, I heard many good things about Scrivener For Windows being a gamechanger for many authors alike.
Okay, not exactly Scrivener For Windows per se considering that most authors that I know are big proponents of Mac OS.
But you get the idea of how much Scrivener changes the way we write long-form content.
As someone who is a sucker when it comes to trying new things, especially the ones that come with the free version, it makes sense why I would be willing to give Scrivener For Windows a test run.
Well, can't be helped that I got sucked into the glowing reviews about Scrivener.
So, it's not surprising that Scrivener would pique my interest.
If you've been in the author community long enough, I'm sure that you have the same curiosity as I do about Scrivener.
Should you get Scrivener or should you just stick to using Word to chuck out as many books as possible?
If that's the question that pops into your mind, then read on.
A note about Scrivener For Windows
Just like with everything that I lump in the First Impression category, the Scrivener For Windows that I have is a trial version.
While I only have 30 days to test it out, the trial version does give me to access Scrivener's full features.
So, what you're seeing here is the same as the full version of Scrivener.
Of course, I can no longer use Scrivener anymore once the trial period is over.
But if I do like it, I can always get the full version on the Scrivener website after that and continues from where I left off.
What Scrivener is all about
Here's what Literature & Latte, the company behind Scrivener, says about what Scrivener is in a nutshell.
Scrivener is the go-to app for writers of all kinds, used every day by best-selling novelists, screenwriters, non-fiction writers, students, academics, lawyers, journalists, translators and more. Scrivener won't tell you how to write—it simply provides everything you need to start writing and keep writing.
My thought about using Scrivener For Windows
If there's one thing that I like about Scrivener that you can't find anywhere else is this brief snapshot of your project through this corkboard view.
As you can see, I was just getting started with writing the third book of my Trigger Locked series, Virtual Cyberwarfare, at that time. The book was then renamed The Virtual Mass Murder after that, in case you're wondering.
While I didn't have that many chapters on my corkboard at that time, you can see what each chapter is all about based on the summary.
And if you have twenty chapters, for example? You'll see all of them in one panel.
Pretty neat, right?
Already written a scene but not sure where it fits into the book?
You can always write the part first and figure out where it will fit later on.
Can't seem to fit the scene no matter what and choose not to include the scene anymore?
You can leave out the scene and pick which part you want to include when you compile it into a complete manuscript.
Need to cross-check your reference?
Scrivener makes it easy for you to have your reference materials in one place thanks to its research tab.
You don't need to use a separate tool just to keep track of your research materials. You can access the research tab straight from your dashboard.
Sorry that I don't have anything to show in the research tab since I was just getting started to write the book at that time.
Even if I didn't have any references at that time, I should say that it's a useful feature for me considering that I tend to use random articles that I found on the Internet as a reference for my book but I forgot where I found them.
What you should know about Scrivener
If you think that I have everything figured out when I started using Scrivener for the first time, you'll be surprised to find out that's not the case at all.
Just like what most people say, Scrivener is hard to use. And it can be overwhelming for some people too if they're using it for the first time.
The good news is you can watch the tutorial on the Scrivener website to learn more about how you can use Scrivener effectively.
Not only you can filter the video tutorials based on Scrivener's main features. But you can also filter the video tutorials based on which version of Scrivener you're using.
Yes, I know that you don't like the idea of having to sit down and watch video tutorials.
But if it can spare you from the anxiety, I should say that watching the video tutorials are time well spent.
Who should use Scrivener
According to the Scrivener website, anyone can use Scrivener since it can cater to pretty much any writing project you can think of.
Well, I agree with that since you can use Scrivener to write anything, not just books.
But I should say that the one who will benefit the most is those who tend to write a book without having a clear outline in mind.
Of course, Scrivener will benefit you too if you're the sort of person who outlines everything before you start writing.
But if you don't have any issues with using Word or any writing software, then you don't need to use Scrivener.
Do you need Word if you decide to go all-in with Scrivener?
Well, it depends on your workflow and how much control you want when it comes to the look and feel of your book formatting.
But I do hear plenty of people using Scrivener for everything including formatting their books.
Even if you no longer use Word to write your books, you can use it to create a book cover for ebooks and prints too.
So, don't abandon Word just yet if you're like me who prefers to design a book cover yourself.
Will I be getting a full version of Scrivener?
Sad to say, I won't be getting a full version of Scrivener despite loving the corkboard view, the ability to write something that I can organize later, and having all my references in one place.
So, why am I not getting Scrivener? Is it because Scrivener is hard to use?
To be honest, any software can feel like it's hard to use when you're using it for the first time.
With time, I'm sure that I will eventually get used to it.
The reason why I feel that Scrivener isn't for me is that I'm the kind of person who likes to write books in order.
What I mean by that is that I'm not going to jump straight to writing Chapter 4 only because I'm in the mood to get the scenes in the chapter out of my head.
I tend to put the thought of writing the exciting part on hold and write the chapter I plan to write even if it's not exciting as Chapter 4.
Yes, I know. That seems weird to some people.
But that's just the way I am. Writing things in order makes it easier for me to edit the book later on too.
Will I be getting a full version of Scrivener in the future?
Maybe. But not now for the time being. I'm fine with using Word since I have no issue with it.
Where to buy Scrivener
You can buy the full version of Scrivener for whichever platform you prefer on Literature & Latte website. It's the company behind Scrivener, in case you're wondering.
You can buy the full version of Scrivener right here:
Buy Scrivener For Windows, Mac OS, and iOS
Over to you
What do you think about Scrivener in general? Will you be willing to give Scrivener a try after reading about it on my blog?
Let me know in the comment below.
P.S While it's important to write your next book after you published your last one, it's also important to keep on marketing your book.
And it's even more important to do so if you have a huge backlist.
Love using Twitter and thinking about using it to connect with your readers on Twitter?
Then you're going to love my Twitter Marketing For Business since it will help you to connect with your readers while attracting new readers for your books.
You can take a look at the guide right here on my Payhip store:
Buy Twitter Marketing For Business guide on Payhip
Don't forget to use the coupon code THEEFFICIENTYOUBLOG to save 20% off on your purchase.
Love what The Efficient You has to offer?
If you find any of the guides or posts on this website useful, consider supporting me on Buy Me a Coffee. With a one-time minimum fee of $5, I can continue to provide more free resources for people like you who'd like to become full-time authors. You can also support this website monthly or annually if you feel generous. Any amounts count!