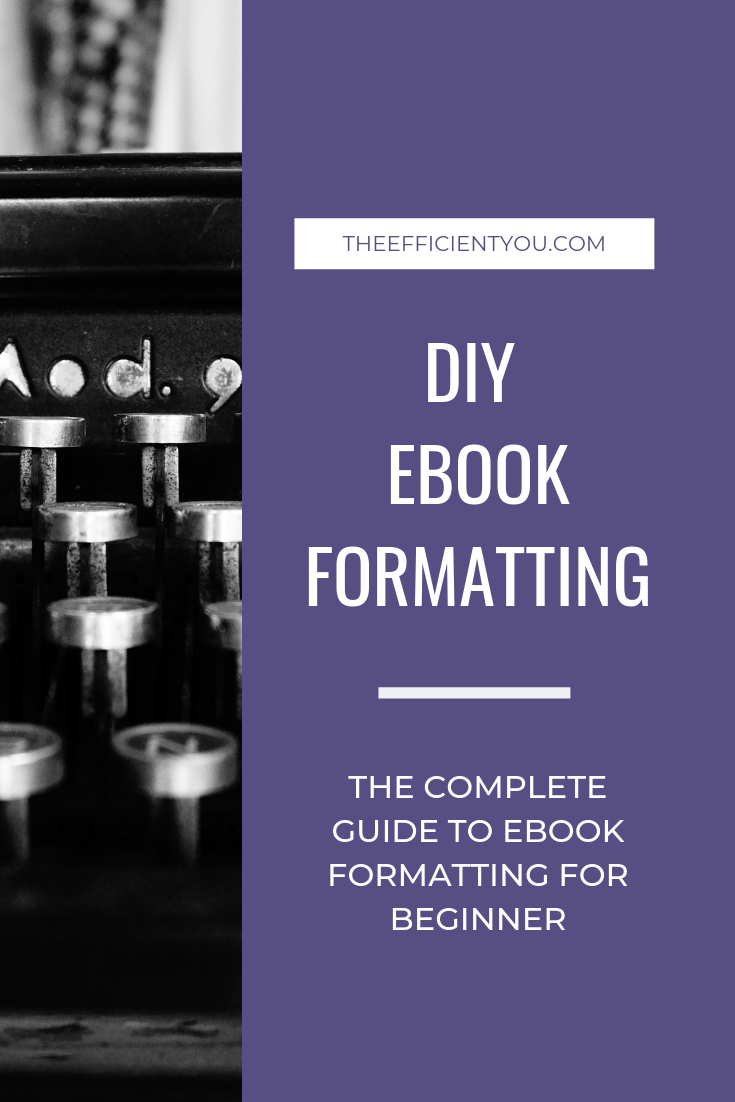 The DIY Approach to Ebook Formatting
When you hear about ebook formatting, you may think that it's only just to make your ebook looking stunning.
Well, it's true that the purpose of ebook formatting is to make the book looking pleasant to the eyes of the readers.
But having a well-formatted ebook will also make the book readable on any devices and on any ebook reader apps.
In fact, having a well-formatted book is mandatory if you want to have your books available for sale on other ebook retailers such as Nook, Apple Book and Kobo.
It's because of this reason that ebook distributors such as Smashwords and PublishDrive emphasize a lot on the ebook formatting.
The good news is there are many ways for you to do the ebook formatting. In fact, you can do it yourself too even if you choose to do the formatting from scratch.
If you do it right, not only you pass Smashwords' ebook conversion system called Meatgrinder. But your book will also pass for the distribution through PublishDrive as well.
I'll be talking more about Smashwords and PublishDrive in the ebook distribution section of the book marketing guide.
But for now, you should be focusing on getting your book formatted correctly.
Before you begin
Here are the important pages you need to create before you begin with the ebook formatting process. Ebook distributors like PublishDrive can create these pages for you when you upload the book there. But you have to create these pages yourself if you're uploading your book on Smashwords.
Table of Contents
It's important for the nonfiction books to have a table of contents. But it's optional for you to create a table of contents if you write fiction.
Most ebook readers will automatically generate navigation based on the word chapter in your book. So, you can choose not to create a table of contents as long as you label each section of your book with the word chapter.
But I prefer to create a table of contents for my fiction books since I want to have more controls on how the chapter title is being displayed in the navigation.
Title and copyright page
It's obvious that your book must have a title. And of course, you need a copyright page as well unless you don't mind people stealing your work and claim it as theirs.
License note
It's just a nice way of telling people to get people to buy your book if they happen to get the book through the illegal channel.
You also need to have the license note in place as well even if you're giving your book away for free.
About the author page
Readers want to know the person who writes the book. So, it's a no-brainer that you need to include this page as well.
You don't have to put a lengthy bio about yourself on this page. You should save that for your author website. A simple and short bio is enough.
You can also list all the books you write on this page too.
Ebook formatting software
Do you need software to format your book? Well, the answer is a resounding yes. But the good news is you can use the same software you use to write a book to format your book as well. So, the software I mention here should already sound familiar to you by now.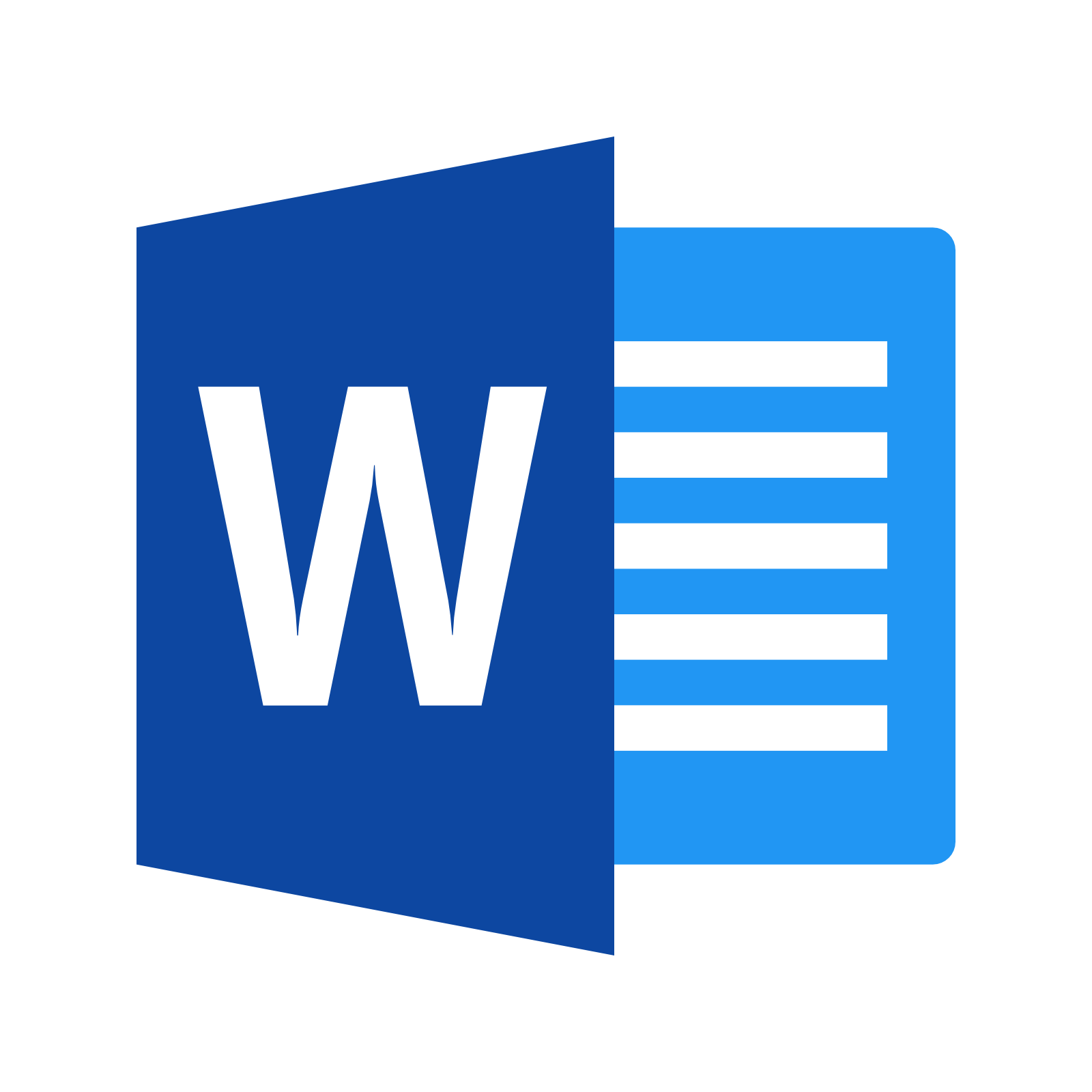 Microsoft Word
If you can use Microsoft Word to write a book, then it should be obvious to you that you can use the same software to format your book. Unless you're using a book template to format your book, there are certain things you can and you can't use when you're formatting your book from scratch using Microsoft Word.
Because of how fickle the ebook conversion can be, then it's best for you to take a look at Smashwords Style Guide. While the book is specifically written for people who want to upload their book through Smashwords, the book is more about how to format your book using Microsoft Word.
If you follow the guide, not only your book will pass Smashwords' Meatgrinder. But your book will also pass for the distribution through PublishDrive as well since their formatting requirement is about the same as Smashwords.
I love this book because it feels like a crash course for Microsoft Word but it's specifically focusing on ebook formatting.
What's even better, the book is free to download too. If you're thinking about doing an ebook formatting from scratch, then the Smashwords Style Guide is a must-have in your disposal.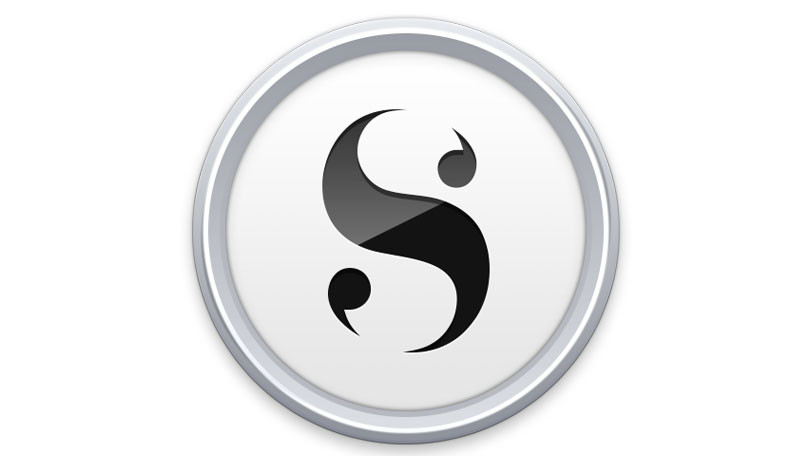 Scrivener
If you're using Scrivener to write your book, then you can also use it to format your book as well.
Once you already completed your formatting, you can then export the file as DOC file for uploading through Smashwords and EPUB or DOCX file for uploading through PublishDrive.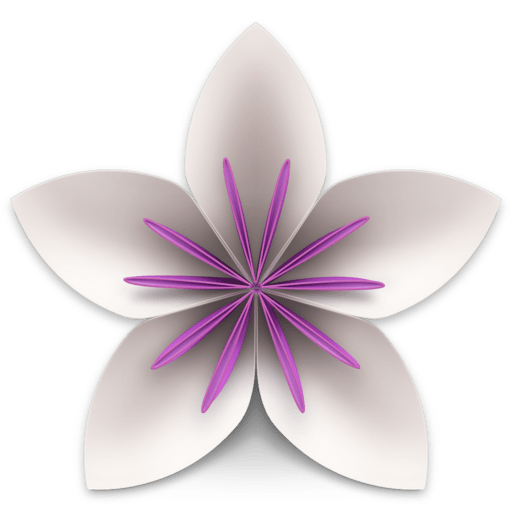 Vellum
If you're looking for software dedicated just for book formatting, then look no further than Vellum. Most authors that I know love Vellum because it's easy to use and it doesn't take a lot of time for them to format their book.
It's too bad that Vellum is only available on Mac OS. And they don't seem to have any plan to release Vellum for Windows either.
If you're like me who want to use Vellum but are using Windows computer, you can use MacinCloud to run Vellum. Just like the name implied, MacinCloud is a cloud-based Mac solution that allows you to run any Mac OS application on their server.
With MacinCloud, you don't have to install Mac OS on your computer. You can run the application at any time and anywhere you want to thanks to its cloud server.
Vellum is free for you to download. A purchase will only be necessary when you want to generate a book.
You can get Vellum Ebooks for $199.99 if you want to generate an unlimited amount of ebooks. But if you want to generate both print book and ebook, then you have to get Vellum Press which will cost you $249.99.
Reedsy
Reedsy isn't just a place for you to hire an editor, copyeditor and a book cover designer for your book. But they also offer a free book editor that can do formatting for your ebook and print book.
I love the fact that you don't have to do much with Reedsy book editor other than to paste your manuscript into the template and it will magically format the book for you.
What's even better, it can convert the book file into PDF and EPUB too. And it's a web-based app too so you don't need to install anything.
But if you want to tweak the formatting, it can be a little difficult to do that since the formatting tool is way too basic. Even Google Doc has a lot more formatting tools than Reedsy book template!
Not only that, but the book editor is only perfect for books that have a title and subtitle. If you write a book where the only label you have is numbered chapters without the subtitle, then Reedsy book editor won't work well for your book.
If you want a book editor that is easy to use, then there's no doubt that Reedsy book editor fits the bill. But if you want customize the formatting in any way you want, then you may have to look elsewhere.
Kindle Create
If you want to create a well-formatted book that will look good on Kindle, then Kindle Create is what you need.
Not only you can use Kindle Create to format your nonfiction and fiction books. But you can also use Kindle Create to format your cookbook, comic book and a travel guide too.
The only downside is you can only create a well-formatted book for publishing through KDP. I don't think you can convert the file in Kindle Create into another format that you can use to upload your formatted book elsewhere.
Kindle Create is available for free for both Windows and Mac.
Using a Pre-Designed book template to format a book
Using a pre-designed book template is another option for those who don't have the time to do ebook formatting from scratch. All you need to do is to paste your manuscript into the template and you're done. With the pre-designed book templates, not only you get a well-formatted ebook. But you also get a stunning-looking ebook too thanks to the custom font and the decorative included in the template.
If you prefer to use a pre-designed book template, I highly recommend you to have a look at the book templates by Book Design Templates. What I love about the book templates by them is that you can find the book template that fits the genre and the type of book you write.
Not only that, but you can also use the same book template for your print book on your ebook as well. If you want your ebook formatting to have the same look and feel as your print book, then the book template by Book Design Templates is what you need.
While each book template comes with complete step-by-step instructions, you can also access their support staff if you need help with your book template.
They also have book templates for children's book, poetry and picture books too. You can say that Book Design Templates pretty much covers everything you need when it comes to creating a stunning, well-formatted book for ebook and print version.
Do This First
If you have yet to write anything, I highly recommend you to prep your file with the formatting first. Now you have one less thing to worry if you do it first thing before you start writing. Besides, it's a lot easier to do the ebook formatting in a blank document. If you screw the formatting, you can delete the file and start all over again.
In case you're wondering, I always put the formatting in place first before I begin writing a new book. Doing the formatting first thing before I write helps with making the whole book having a consistent format throughout the writing process. And I don't have to worry about having my book being flagged by Smashwords' Meatgrinder.