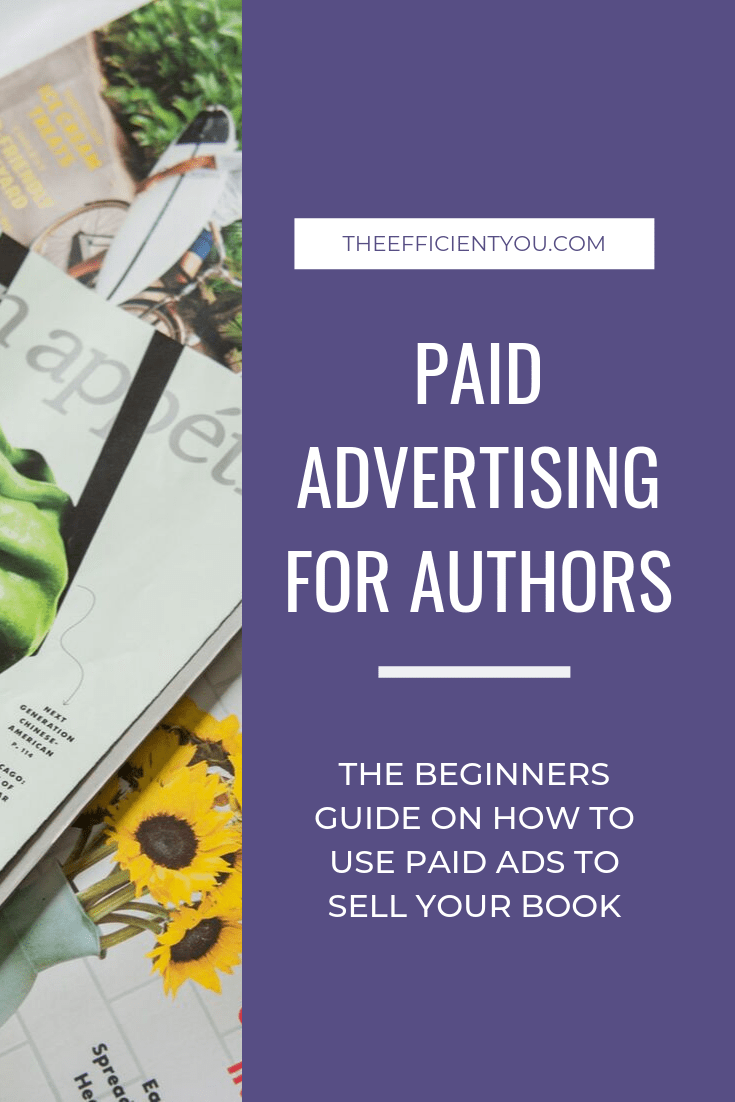 Using paid advertising to sell your book
You may find it surprising when you hear it from me. But in all honesty, I'm not a big fan of using paid advertising to sell books.
It's not because I opposed the idea of spending money to make money.
In fact, I know well enough that paid advertising can help with speeding up the process of getting your book found by your target readers.
The reason why I'm not a big fan of paid advertising is because of the high cost associated with it. That is always the case when you're using it for the long term.
It's because this exact reason that I tend to focus a lot more on learning on how to optimize my book page for Amazon and other retailers.
Since I'm not really a fan of paid advertising, then why I still talk about it? Heck, I even create a dedicated page just to focus solely on paid advertising.
One of the reasons is because I know that some of you may consider using paid advertising to market your book.
So, in all fairness, I feel that I should talk about it even if it's something that I'm not a big fan of.
Another reason for that has a lot to do with the recent change on Amazon.
Why you should consider using paid advertising to sell your book
Just go to Amazon for a moment and search for a book by your favorite author. What do you see on the book page other than the usual stuff like a book cover, book description, and the buy button?
It doesn't matter which book page you look. You'll notice that most part of the page is filled with ads.
If the book is free, you will still see the also bought section on the book page besides the sponsored ads.
But for the paid book, the sponsored ads is replacing the also bought section instead.
Forget about the individual book page. You will also see ads the first thing you see on the search result page.
So, what does it mean for you and me then?
It means that the only way for your readers to discover your book is through the ads. With the sponsored ads replacing the also bought section, your readers will no longer find your book unless it's in the sponsored ads section.
Amazon is no longer about getting an organic reach for your book. It's now has become a pay-to-play environment. You can only get the visibility you want if you pay for it.
And this is the change that affects many authors, including me. Many authors noticed that their book sale was taking a dip as a result of the change.
Which paid advertising platform you should be using
Now that you already know that Amazon is all about pay-to-play, which paid advertising platform you should use to increase your book sale?
The good news is there are many advertising platforms you can use to market your book. But there are quite a few of them that works wonderfully well to increase your book sales while keeping your ad budget sustainable.
With that said, here are some of the advertising platforms that many authors use to promote their book.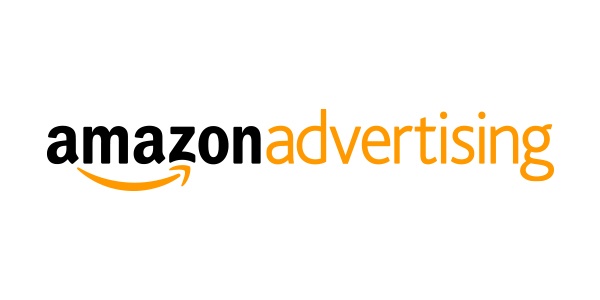 Amazon Ads
There's no doubt that Amazon Ads is your best option if you want to increase your book's visibility on Amazon.
What makes Amazon Ads the best choice to use is because the people who are on Amazon are already on the buying phase. It means that your ad will be more likely to convert much better because these people are already in the buying mindset.
Another good thing about Amazon Ads is its low cost-per-click. Of course, your overall ad cost will still depend on the keywords you use on your ad.
So, you may need to spend more if you're using competitive keywords for your ad campaign.
But for the most part, it's hard to get Amazon to take your money. That makes Amazon Ads perfect for those who are new to the paid advertising and on a tight budget. 
Amazon Ads work by displaying the ads based on the target keywords you choose. If you're not sure which keyword you should use on your ad, then I highly recommend you use Publisher Rocket to find the best keywords for your ad campaign.
The downside of Amazon Ads is that you can only direct the traffic to your Amazon book page. And your ads will appear on Amazon website only.
In other words, your ad campaign will only be seen to those who are visiting Amazon, not anywhere else.
Facebook Ads
Many authors love using Facebook Ads because they can easily target their ads to a specific audience.
With Facebook ads, you can target the ad based on the readers' gender, location, age, and even interest.
Not only that, but you can also use Facebook Ads to direct people to a specific retailer such as Kobo too.
If you know who are your target readers, you will certainly have better traction with Facebook Ads because you can narrow down your ads to appear to this type of readers only.
Keep in mind that it's easy to overspend on your Facebook ad campaign. So, you need to keep track of your ad budget on a daily basis especially when you're on a tight budget.
BookBub
In a nutshell, Bookbub is a place for readers to discover the latest best deals for books based on their favorite genre.
But they also provided many different marketing services for authors to promote their book.
One of them is featured deals where Bookbub will include your book in the featured deals and notify their members about the deal through email and on their website.
The price for getting your book in the featured deals will depend on the genre. So, you can expect to pay a lot more if you want to feature your book in a genre that has a lot of readers. Romance comes into mind since this genre is a popular genre and has a lot of readers. Expect to pay a lot if you want your book to be featured in this genre.
Keep in mind that your book needs to meet a certain requirement to be included in the featured deals. Even if it does, your book will still get rejected.
The good news is you can submit your book again for the featured deals after a certain period of time. So, don't give up when they reject your book for the first time.
Don't like the idea of being rejected? Well, you can also use BookBub Ads to promote your book. You can pretty much promote any book you want with BookBub Ads.
The process of setting up the campaign is more or less the same as Amazon Ads and Facebook Ads. So, it shouldn't be much of a problem for you to use BookBub Ads if you're already familiar with any of these advertising platforms.
Don't want to use any of the paid tools? You can also claim your profile on BookBub and use it to promote your book too.
Setting up a profile on BookBub is free. You only need to pay if you want to use BookBub Ads or the featured deals.
Creating graphics for the paid ads
It doesn't matter which advertising platform you plan to use. You need to create graphics that can draw your readers' attention to the ad.
The good news is you don't have to hire a graphic designer to create graphics for your paid ads. You can create these graphics yourself with Book Brush.
With Book Brush, you can create graphics that have the 3D book cover and the buy button on it.
Want to create graphics where people can see your book in the wild?
You can also do that with Book Brush too.
The free version allows you to create 3 images per month and offer limited instant mockups, 3D templates, stamps, and fonts.
But the plus version allows you to create unlimited graphic per month and access to all 3D templates, stamps, and fonts.
If you're wondering how you can create paid ads and social media graphics with the 3D book cover on it, now you can do that with Book Brush.
Learn as much as you can before you start
Compared to any other book marketing strategy, it's much easier for you to lose money on the paid ads especially when you don't even know what you're doing.
And it can be a frustrating experience too since these advertising platforms can be tricky to use.
Fortunately, there are many courses out there that can help you to learn on how to use these advertising platforms effectively.
Here are some of the courses that I highly recommend you to take a look.
AMS Book Ads Course
This online course is focusing on how to use Amazon Ads to sell your book.
What I love about this course is that it teaches you everything you need to know about Amazon ads from how to create Amazon Marketing Service account to how to test and optimize your ad campaigns for better result.
Even better? The course is free too.
If you're interested in learning how to use Amazon Ads to sell your book, you can enroll in this course right here:
Sign up with AMS Book Ads Course
Ads For Authors
Advertising For Authors is an online course created by Mark Dawson. For those who are not familiar with Mark Dawson, he's an award-nominated, multiple USA Today best-selling author.
If you want to learn from someone who is already successful, then you can't go wrong with Mark Dawson.
Unlike AMS Book Ads Course, Advertising For Authors covers all advertising platforms including Twitter, YouTube, and BookBub.
This course is not yet open for enrollment. But you can join the waiting list if you want to be notified when the course is open for registration.
You can take a look at the course right here:
Mark Dawson Advertising For Authors Course
Your First 10K Readers Premium Training
While this course is known for teaching you how to get readers to find your book, it also has a dedicated module on how to use Facebook Messenger to get people to join your mailing list and even buy your book.
If you want something different, then it's worth considering using Facebook Messenger to promote your book.
Like Advertising Ads For Authors, this course is also not yet open for enrollment.
But the good news is you can take a look at the free training videos just to give you a glimpse of what the course has to offer.
You can sign up for the free video training right here:
What about the book promotion sites?
I'm sure that you'll come across these book promotion sites where you pay a certain amount of money to get your book featured on the website. Or perhaps services that can blast your book to their hundreds of thousands of their followers on Twitter.
Unlike paid ads, you're already aware of how much you have to pay to get the word out for your book. And you don't have to worry about anything else since there's nothing for you to monitor.
I get the allure of one-time spending or a specific amount of money in a month or two.
But if you're asking me if these book promotion sites really do work or not, I can't say for sure how effective these book promotion sites are.
You can always give it a try and see for yourself whether these book promotion sites can help with increasing your book sales or not.
But for me, I'd rather be spending the money to learn how to use paid advertising properly instead of depending on these sites to sell my book.
At least I know whether my ad campaigns are converting or not. It's hard to know whether these sites help with my book sales or not since Amazon doesn't share its traffic data with authors. So, it's hard to make the right call when it comes to the book promotion sites.
Done for you advertising service
If you don't feel like managing the ad campaigns yourself, there are many services that can do that for you.
But keep in mind that these services aren't cheap. And they're more likely prefer to work with established authors rather than the beginner authors.
When it comes to this type of service, the name that pops into my mind is AMSAdWerks. This is the service that the best-selling author, Russell Blake used to manage his Amazon Ads.
AMSAdWerks works exclusively by referrals only. But it doesn't hurt for you to contact them right here if you're interested in knowing what they can do for you.