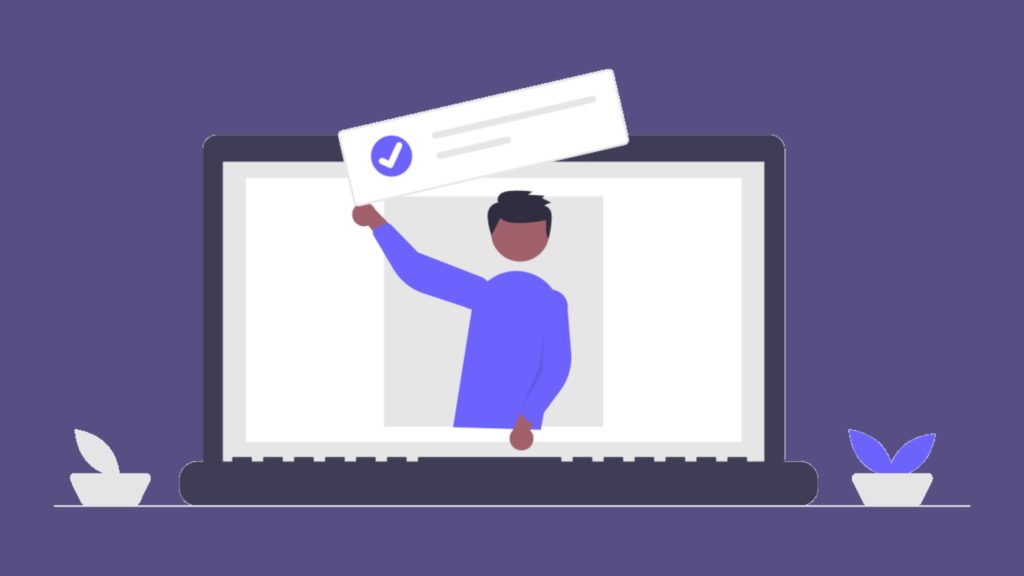 Okay, I admit that the theme for the deals you see in Small Business Deals: September 2022 Edition is still about getting to know yourself.
Well, maybe it has something to do with fall will be here before you know it and you should use this chance to do some self-reflection.
As much as I'd like to use this month as an opportunity to connect with yourself, I find that it's something that you need to do consistently.
It's not something that you'll do once and be done with it.
The reason for that is simple. It's easier to pump as many bestsellers as you can and build a successful business when you understand yourself to the core.
Thus, my emphasis is on learning everything you can about yourself. It's because of knowing yourself that makes you understand what you're good at and bad at.
And it can help you with avoiding the pitfalls too since you know where your strengths and weaknesses lie.
The good news is there are many ways to go about when it comes to understanding yourself better.
One of them is journaling.
If you're new to journaling, you may think that journaling is similar to writing a diary entry.
But that's not the case at all.
If you're new to journaling and want to give it a try, then you're going to love one of the deals in Small Business Deals: September 2022 Edition.
As always, you'll still be seeing me talking about business-related deals in this post as well.
But for now, it's all about having a deep connection with yourself.
With that said, here are some of the deals that you don't want to miss in Small Business Deals: September 2022 Edition.
A journal prompt for you
If you've read last month's Small Business Deals, then you may already be familiar with a few of LSW London's products, notably the LSW Mind Cards.
While LSW Mind Cards is all about mindfulness practice, this version of LSW Mind Cards is all about the journal prompt.
If you're always on the lookout for the journal prompt, then you're going to love LSW Mind Cards: Journal Edition since it contains 45 journal prompts to choose from.
It's not that hard to use this card either. All you need to do is to select the card at random and use the prompt on the card as your journal entry.
That's just about it. It's simple, right?
If you find LSW Mind Cards: Journal Edition a great addition to your journaling practice, you can buy the card right here:
Buy LSW Mind Cards: Journal Edition
And while we're at it, you can buy a blank journal at LSW London as well. There are many types of journals to choose from.
Here's one of them if you're interested:
Buy LSW London A5 Bullet Journal in Mid Green
My thought about LSW Mind Cards: Journal Edition
I'm not sure about you. But journaling and journal prompt sound like a free writing practice to me.
While I don't do free writing, journaling can also be a good way to improve your writing.
But instead of writing anything that comes to mind, you have a prompt that guides your writing instead.
Not going to lie that writing based on a journal prompt can be a little uncomfortable to some people since you have to be honest about your true feeling.
But if it helps with honing your writing skill while at the same time connecting with your true self, then it doesn't seem like a bad thing to me.
Remember that it's easier for your readers to connect with you on a deeper level when you're being transparent with yourself.
If you're someone who tends to censor yourself in your writing, then journaling can be a good place to start.
There's no reason for you to censor yourself when you're the only person who reads what you write.
Sign up with RelateSocial annual plan to save more

You probably remember that I mentioned this new social media management tool, RelateSocial, months ago on this blog.
Back then, you can only sign up for the monthly plan on RelateSocial. But now, you can sign up for the annual billing and save more in the process.
So, how much do you save when you sign up for the annual billing, you wonder?
Well, you can save 25% and get 3 months free when you sign up for the Basic plan and 35% and get 4 months free when you sign up for the Pro plan.
That sure is a lot of saving if you compare it to the monthly plan.
Just to be clear I can't say for sure how good RelateSocial is when you compare it to other social media management tools such as Buffer and Hootsuite since I haven't given it a try yet.
But if you'd like to give it a try, you can take a look at RelateSocial and what it can do for you right here:
Sign up for RelateSocial 30-day free trial
My Payhip store
Let's be real here. Social media such as Twitter can be a great place to connect with your readers.
But it can also be time-sucking and overwhelming if you're not careful.
That seems to be the case for Twitter where you have to post a lot more compared to other social media platforms.
Sure, you can choose to post once a week and be done with it. But if you want to gain some traction on Twitter, you must post frequently.
The good news is you can be active on Twitter without sucking the life out of yourself.
And the best part of all? It doesn't take much of your time to be active on Twitter with this simple strategy.
If you're wondering how you can use Twitter to connect with your readers effectively, you can take a look at my Twitter Marketing For Business right here on my Payhip store:
Twitter Marketing For Business guide on Payhip
Don't forget to use the coupon code THEEFFICIENTYOUBLOG during checkout to save 20% off on your purchase.
Affiliate disclaimer
Just to let you know that Small Business Deals: September 2022 Edition post contains affiliate links. I'll be compensated when you buy anything through my affiliate links. Don't worry, I'll be paid with no additional cost to you.
Your purchase through my affiliate links will help me to continue sharing my insight on the business side of being an author on my blog.
And of course, it helps with keeping this blog running for years to come too.
Love what The Efficient You has to offer?
If you find any of the guides or posts on this website useful, consider supporting me on Buy Me a Coffee. With a one-time minimum fee of $5, I can continue to provide more free resources for people like you who'd like to become full-time authors. You can also support this website monthly or annually if you feel generous. Any amounts count!