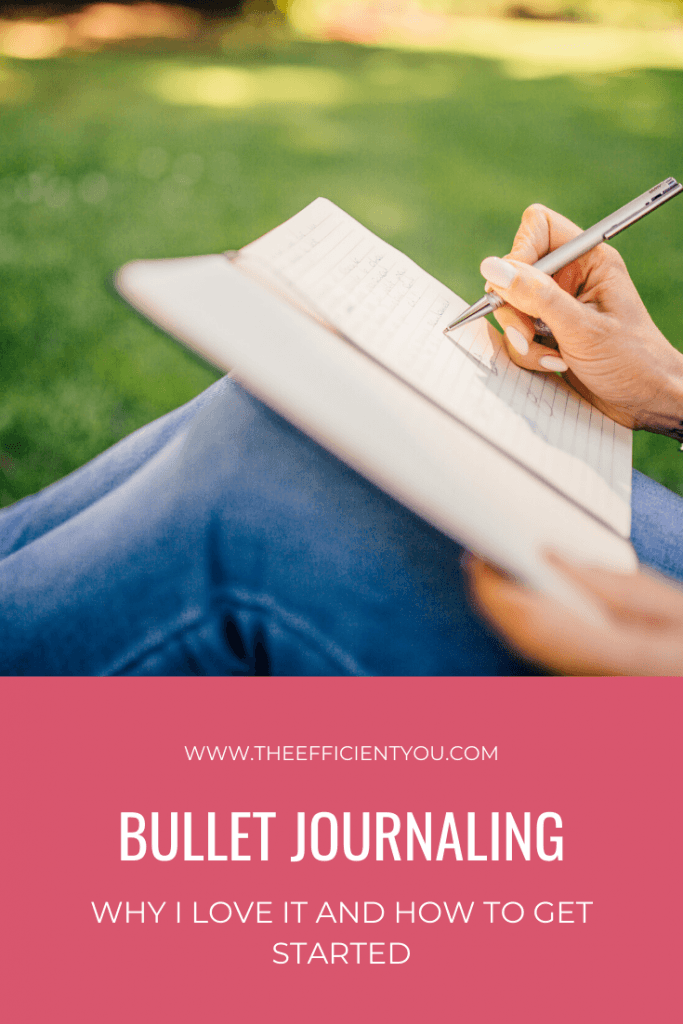 Some people may already know about bullet journaling and has been doing it for a long time. But for me, I only began to know about it when I read Effortless journaling by S.J. Scott and Barrie Davenport.
At first, I was skeptical of this new way of journaling. Well, it's understandable since I perceive journaling as writing a diary entry.
It also reminded me of the angsty and secret posts that I wrote on LiveJournal years ago. So, I never considered any form of journaling until I came across bullet journaling.
Despite my skepticism, I still want to give bullet journaling a try.
And to my surprise, I enjoy it. Now it becomes one of the things that I'm looking forward to each day.
What in the world is bullet journaling?
Think of bullet journaling as micro journaling. Instead of having a long journal entry, you use symbols to simplify your journal entry.
You can create whatever symbols you want in your entry as long as you know what these symbols mean.
But my suggestion is to use the default symbols outlined in the Bullet Journal website instead. I find it much easier to remember and you can always go back to the website if you can't remember what these symbols represent.
What makes bullet journaling a much better option for me than the traditional planner
Here's where the bullet journaling shines: you can organize everything in one place.
Yes, you can use bullet journaling pretty much for anything you want. It's because of its flexibility that draws many people to bullet journaling in the first place.
Back then, I used to have a traditional planner and tons of dedicated notebooks that I used to jot down my plan, inspirations, workbook exercises, and book and blog posts outlines.
But thanks to bullet journaling, now I only need one book that serves as a traditional planner and also a place for me to flash out my plans and inspirations.
I still keep my workbook exercises and book and blog post outlines separated from the main one. But at least I no longer have things all over the places.
Rather than have five to six different notebooks, now I only have three books: a bullet journal, a dedicated notebook for the workbook exercises and also a notebook for my book outlines.
If you want more options for organizing your day-to-day activities, then there's no doubt that you can use a bullet journal for organizing many different things in one place.
But it looks overwhelming to me
I understand that bullet journaling can feel overwhelming to some people since you have to know what the symbols in the bullet journal actually mean.
And let's not forget the doodles.
Since the bullet journal is as blank as the normal notebook, you're free to design and decorate the page in any way you want.
Just search bullet journal on Pinterest and you'll see tons of pretty-looking doodles that decorate the bullet journal.
As much as I love colors and pretty illustrations, I know well enough that I can't doodle to save my life.
Heck, I can't even draw a straight line properly without a ruler, let alone doodling.
Seeing those pretty illustrations on someone else's bullet journal does put me off from giving bullet journaling a try at first.
But remember that the main purpose of bullet journaling isn't doodling. Its main purpose is to organize your daily activities, keep track of your goals and practice mindfulness.
Sure, you can add doodling into the mix too. But it's not necessary for you to be able to doodle if you want to get started with bullet journaling.
Just use the concepts outlined in the Bullet Journal website and you're off to a great start.
Getting started with bullet journaling
Thinking about getting started with bullet journaling? The best place for you to learn more about it is none other than the Bullet Journal website itself.
You can also grab the book, The Bullet Journal Method on Amazon or on Wordery if you'd like. But I find that the website itself is enough for me to get started.
Once you already nailed down the concept, now it's time for you to grab a notebook and start journaling.
While it's best for you to use a dotted journal for bullet journaling, any type of notebook works just fine. I use a blank notebook as a bullet journal instead of the dotted journal. It doesn't look good because all the things I write in the journal aren't straight. But hey, I'm making full use of what I have.
If you want to add more colors in your bullet journal, then don't forget to add color pens and highlighters into your shopping basket.
That's what I do in my journal. I won't lie that having colors in my journal truly does brighten the look and feel of my journal.
It sure does motivate me to keep on journaling.
There's no turning back now
I admit that it takes time to get used to the bullet journaling concept since it can be confusing to some people. Well, at least for me, though.
But once you do, I bet that you won't want to come back with using the traditional planner.
That's what happened to me.
I feel that I can see myself continuing with bullet journaling going forward. So, I doubt that I'll be reverting back to using a traditional planner anytime soon.
Will bullet journaling work for everyone?
I don't know. But I do know that it works for me.
If you don't know whether bullet journaling will work for you or not, just give it a try and see for yourself if it's something that you can commit to for the rest of your life.
P.S Want to take your practice of mindfulness to another notch? Then I highly suggest you grab LSW Mind Cards. What makes LSW Mind Cards unique is that you can pick any cards from the deck and take the action stated on the card.
Not only it allows you to get started with practicing mindfulness, but you can also do it in a fun way too.
If you'd like to learn more about LSW Mind Cards, you can take a look at it right here: