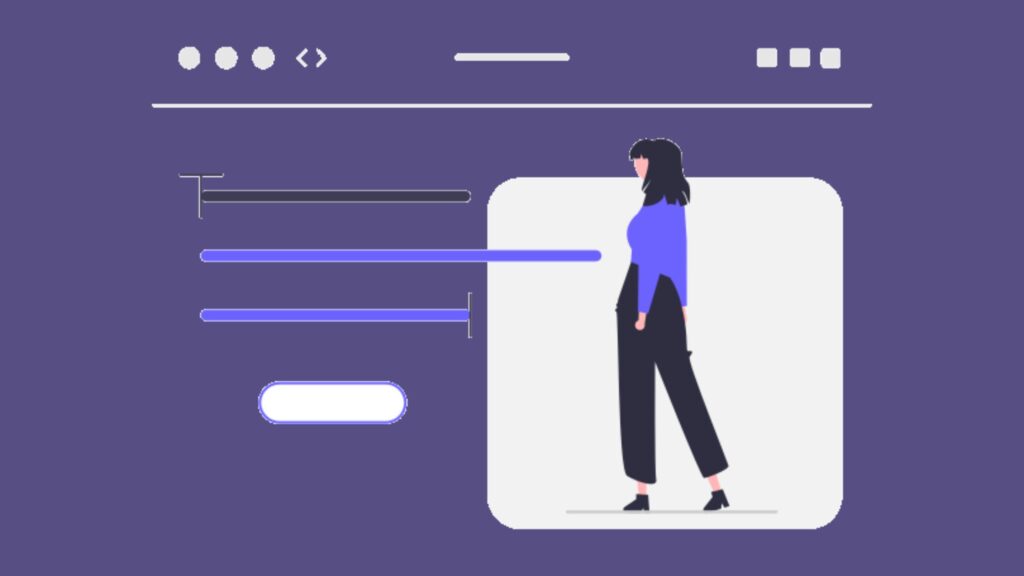 For many authors, having an author website seems to be the last thing they want to think about.
Well, that is if the idea of having an author website ever crosses their mind at all.
Rather than having their own website, they prefer to spend their time building their audience in places like Tiktok, YouTube, Instagram, and whatever shiny new platforms we have out there.
It makes sense why many authors prefer these websites over their own sites. It's far easier to build your audience over there.
Just post one thing and suddenly your post went viral before you know it.
You don't need to do much since those platforms will take care of everything for you.
If my past experience with using Tumblr as a website is any indication, I will say that it's dangerous to rely on these websites especially when your livelihood depends on them.
The last thing you want is for you to lose the audience you build over the years just because the platform is sinking alongside your audience.
Posterous, anyone?
Whether you like it or not, your best bet is still to get yourself an author website.
It's the only way for you to retain full control over the connection that you build with your audience over the years.
What's more, no one can take the platform away from you since you own the platform.
What the author website can do for you
It's obvious that you can use your website to connect with your readers just like what you always do on social media.
Share the inspiration behind your latest book, the books that you're currently reading, and whatever rocks your boat that your readers can relate to.
And you can do that in the form of a blog post, video, podcast episode, or email newsletter.
If you know your readers well enough, then it shouldn't be that hard for you to come up with content that resonates with your readers the most.
Want to take things to another notch?
Well, you can create an online community where your readers can get to know each other, not just get to know you.
But not on the Facebook group, please. We're back to square one if you decided to use the Facebook group to build your online community.
If you're serious about building an online community, use Circle instead.
Yes, it's not free. But the good news is everyone can join, unlike Facebook groups where you can only join if you have a Facebook account.
But what if they don't have a Facebook account then?
Well, duh. They need to sign up with Facebook, of course.
But that's going to be a tough sell if they don't want anything to do with Facebook. I know that because I'm one of them.
As you can see here, you can do so much more on your website other than connect with your readers. Here are some of them.
It's a place to showcase all the books that you've written so far
Just because you list all the books that you write in your back matter, it doesn't mean that your readers are aware of them.
Heck, I don't even know if they realize its existence at all.
Even if they do, they probably forgot about it and move on with their life.
So, what you should do to get them to notice other amazing books that you write?
The answer to that is to create a dedicated page that lists every book that you write.
And that's not all. You can add links to the retailers that sell your books and the available format.
If you want to take things to another notch, you can use something like Payhip to get your readers to buy books directly from you.
It's easier to do that when you have an author website.
Sure, you can do the same with social media as well.
But knowing how social media works, this kind of post tends to get buried among other updates that come your readers' way.
It's hard to get them to take a step back and check out your book when scrolling as fast as you can is the name of the game.
It's a place for your readers to contact you
Connecting with you may not be that hard if you already have an online community in place.
But we all know that not everyone has the bandwidth to manage a community.
And the Circle subscription doesn't come cheap too.
So, the simplest way for your readers to contact you is to have none other than the good old-fashioned contact form on your website.
Sure, they can do the same on social media.
But any classy people out there know that the best way to let you know how much they love your book is to send you an email.
It's more personal. And they can write as long as they want without having to worry about the character limit.
Just remember to reply to them. If you do, they'll be your biggest fan for the rest of their life.
Where does the website fit into your business overall
There's no doubt that having your own website should be your top priority, hands down.
If you already have a social media presence, drive the traffic from your social media profiles back to your website.
And if you've already published a book? Let your readers know about your website by having a dedicated page about it in your back matter.
While it's hard for traditionally-published authors to do this since you can't make any changes once you already publish the book, this is something that you can pull off if you self-publish the book.
If you can only focus on one thing, then it should be your website.
How to go about it?
Let's address the biggest kahuna first which is building the website itself.
You can use whichever solution you think works best for your situation and your budget.
But when it comes to creating a website, I prefer a self-hosted WordPress since you can pretty much create all sorts of websites you want with WordPress.
And I find it easier to optimize the website for the search engine too when it's a self-hosted WordPress site.
If you need a guide on how to build a website on WordPress, you can take a look at the guide right here.
When it comes to connecting with your readers, I find that content marketing and email marketing are perfect for that.
But if you can only focus on one thing, then I highly recommend that you start with building an email list.
Here's the guide if you want to know more about building an email list.
Just so you know that I have a different take when it comes to list-building. You can read about it right here if you're interested.
It's the money that's worth spending
I get that some of you can't seem to justify the cost of having your own website.
But believe me, the future you will thank you for having an author website in place.
After all, nothing is worse than spending your money, time, and effort on building your audience on a platform that you don't own only to realize that you lose access to your audience the next day.
And the worst part of all? They don't owe you any apology for why they lock you out of your own account.
You don't want the same thing to happen to you, do you?
P.S. While I won't deny that I'm a big advocate of owning your own platform, I don't see anything wrong to keep an active presence on social media.
That is as long as you don't use social media to replace your website.
If you need help keeping an active presence on Twitter without taking too much of your time, then my Twitter Marketing for Business guide can help you with that.
You can take a look at the guide right here on my Payhip store:
Twitter Marketing for Business guide on Payhip
Don't forget to use the coupon code THEEFFICIENTYOUBLOG to get 20% off on your purchase.
Love what The Efficient You has to offer?
If you find any of the guides or posts on this website useful, consider supporting me on Buy Me a Coffee. With a one-time minimum fee of $5, I can continue to provide more free resources for people like you who'd like to become full-time authors. You can also support this website monthly or annually if you feel generous. Any amounts count!