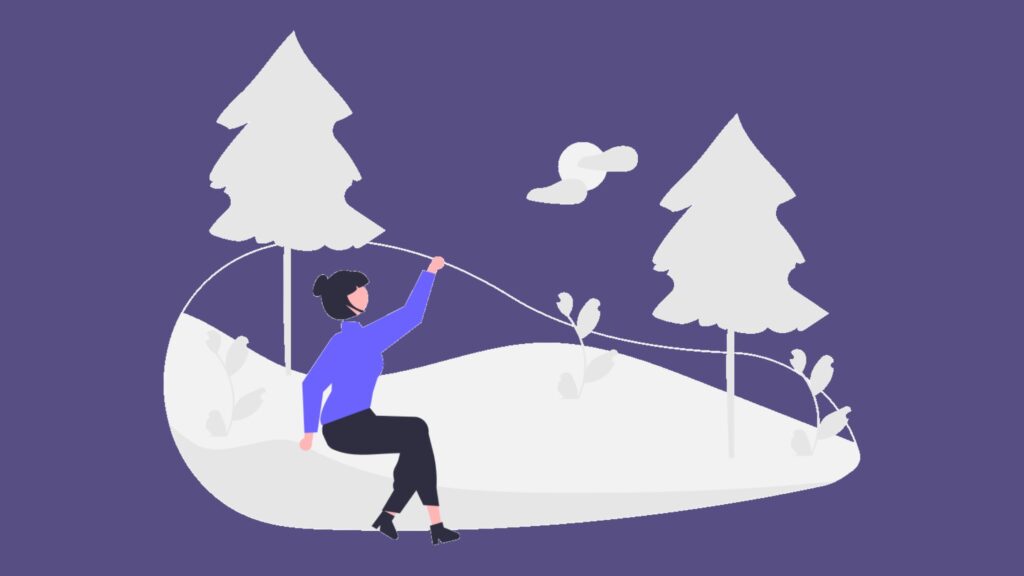 If you always dream of becoming a writer, then the question of how to become a fiction writer full-time must be popping into your head right now.
Is it possible to make a living from writing fiction?
And if it does, then how you can become one?
Well, here's the thing when it comes to how to become a fiction writer full-time.
The key to becoming a fiction writer full-time boils down to having all these things in place.
When you have them in place, becoming a fiction writer full-time is no longer a pipedream anymore.
And the best part of all?
The fundamental doesn't change regardless of all the changes that are happening in publishing over the last couple of years.
It's a timeless roadmap if you ask me.
The breakdown on how to become a fiction writer full-time
Just to let you know that this roadmap isn't just for those who want to opt for the indie or hybrid route.
It applies to those who are traditionally published as well.
Sure, some of the things may not apply to traditionally-published authors such as selling directly to the readers.
But the rest of them apply to traditionally-published authors just as much.
After all, these are things that you need to have if you're serious about wanting to make a living as a fiction writer regardless of how you publish the book.
Get the book you write published
Well duh, that's a no-brainer, right?
You can't call yourself a fiction writer if you've never published a single book under your name.
If you have yet to publish the book, get this one done first.
And if you're thinking about taking the indie author route but aren't sure about the first step that you need to take, you can take a look at this guide right here.
But what if you've already published your work on places like Wattpad and Kindle Vella? Do you even need to have your work published as a book?
The answer to that question is yes.
Unless you're getting paid when you post your story on Wattpad, you have a better chance of making money with your work when you publish it as a book.
It's because of this reason that I'm not a fan of Wattpad.
Whether you can make money or not lies within Wattpad's discretion.
And that's not a good thing if you intend to make a living from your writing.
Get yourself an author website
Well, it's important to have one when it'll be your home base.
Sorry, your social media profiles or anything equivalent should never be your home base at all.
If anything happens to those platforms, you have no way of contacting your readers.
Yes, I know that can be a bit far-fetched to say that these platforms will disappear one day. Even if they cease to exist, they will only be a shell of their former glory.
Tumblr, anyone?
It's because of this reason that you should get yourself an author website even if you're just starting out.
If all these social media platforms start to sizzle, at least you have your own website that you can fall back to.
Besides, you can do so many things when you have your own website too such as showcasing all the things you published so far and where to get them.
And the best part? You can do it all in one place.
While I understand that creating an author website comes with a cost, it still beats the cost of having to start from scratch when you lose contact with your readers on those social media platforms.
Don't worry so much about not knowing the technical whatsoever when it comes to creating a website.
You can take a look at this guide right here on how to create an author website without having to hire someone to do it for you.
Market the heck out of your book
Yes, I get that some of you may find the word icky.
But that's how your target readers can discover your book. The book isn't going to get discovered by itself no matter how amazing the book is.
The good news is you don't need to be like a sleazy car salesman just to get people to buy your book.
Combined with these one-time book marketing activities, you may find that book marketing no longer feels as icky as it used to be.
The one-time things you need to do
When it comes to reaching a wider audience, there's no doubt that you need to distribute your books to other retailers.
While you can go direct with these retailers, you can save time by using a distributor like Draft2Digital and PublishDrive.
Upload your ebook file through Draft2Digital and PublishDrive then your ebook is available for sale at retailers all over the world.
Another way to reach a wider audience is to publish your book in multiple formats.
Yes, publishing your book in multiple formats, particularly audiobooks, comes with a cost.
But it's worth the effort considering that you're able to cater to many different people.
Just because you prefer to read an ebook, it doesn't mean that all of your readers prefer the same thing as you.
Have your book in multiple formats and you're pretty much covering your bases.
While producing an audiobook does come with a steep cost, at least be sure that your book is available in print.
The ongoing thing that you need to do
Just because your book is available on Amazon and other major retailers, it doesn't mean that your readers will magically discover your book.
Well, guess what? Retailers like Amazon will only reward you with more eyeballs on your book if you do the legwork as well.
The good news is there are plenty of ways to choose from when it comes to marketing.
Just pick which book marketing strategy you want to get started from this guide and do it consistently.
And regardless of which marketing you pick, remember to build an email list as well.
It's the only way for you to have direct contact with your readers. And it's the only marketing channel that you have full control too.
I admit that I have an unconventional way when it comes to building an email list. If you're curious about the thing that I do differently when it comes to building an email list, you can read more about it right here.
Rinse and repeat
Unless you only plan to publish one book, then you will need to do all these things all over again.
Well, at least publishing the book and the ongoing marketing part. The rest of them such as creating an author website is a one-time thing.
If you take a look at all the ongoing things you need to do, you realize that it's not that much unless you have too many things on your plate, though.
You create your own luck
Will doing all these things guarantee that you can make a living as a fiction writer?
Whether you can make a living as a fiction writer or not will depend on your target readers and the genre you're writing.
While I can't guarantee that you can become a best-selling author with this roadmap, I can guarantee that this roadmap gives you an idea of all the things you need to do if you want to become a fiction writer full-time.
And if you find that you've lost your way during the process for whatever reason, this roadmap is here to guide you where you need to go once again.
P.S. I won't deny that Twitter can be an amazing place to connect with your readers. But it can be a time-suck too when you don't have the right strategy in place.
If you're wondering how you can engage with your readers on Twitter without getting yourself sucked into it, then you may want to have a look at my Twitter Marketing for Business.
In one of the chapters, I outline specifically what you need to do to keep your Twitter profile active without taking too much of your time.
Sounds like what you need? You can take a look at the guide right here on my Payhip store:
Twitter Marketing for Business guide on Payhip
Don't forget to use the coupon code THEEFFICIENTYOUBLOG to get 20% off on your purchase.
Love what The Efficient You has to offer?
If you find any of the guides or posts on this website useful, consider supporting me on Buy Me a Coffee. With a one-time minimum fee of $5, I can continue to provide more free resources for people like you who'd like to become full-time authors. You can also support this website monthly or annually if you feel generous. Any amounts count!