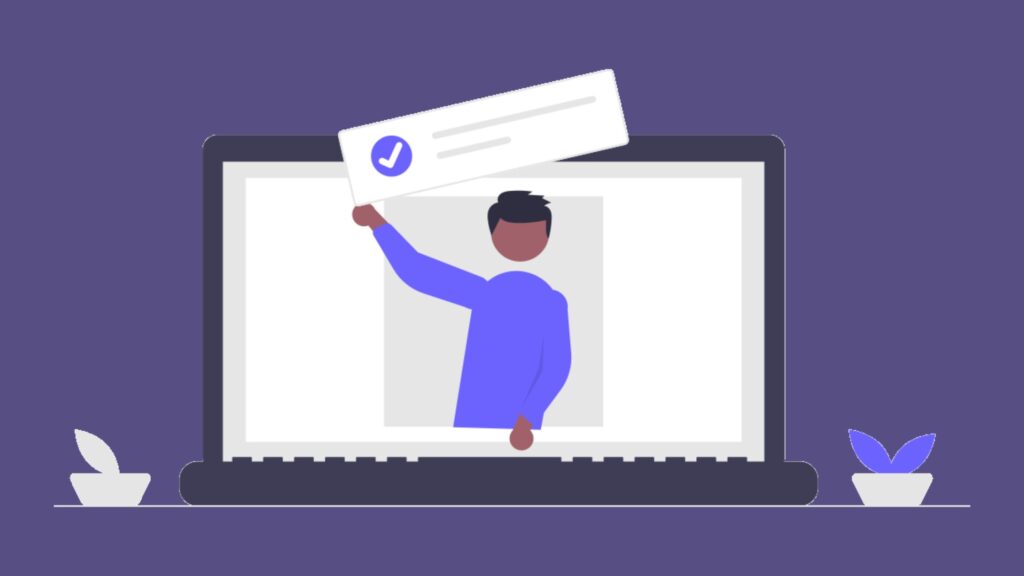 Regardless of where you are in your publishing process, you're going to love all the things that I recommend in this month's Small Business Deals: July 2023 Edition.
When it comes to writing tools, it's no secret here that I still use Microsoft Word to this day.
Sure, it doesn't have any fancy features that you can find in other writing tools such as Scrivener and Atticus.
But it can become your writing powerhouse when you pair it with other Microsoft Word add-ons.
And the best part of all? You can do everything in Microsoft Word, with no moving files to a different tool involved.
How cool is that?
What's more, you can also use it to create a book cover, even for print.
Will I be switching to a different writing tool is something I'm not sure of since I'm itchy to give Atticus a test drive.
Even if I decided to make a jump to using Atticus, Microsoft Word will still be a part of my writing process.
If you're like me who is still using Microsoft Word and looking for power-ups for Microsoft Word, then be sure not to miss this month's Small Business Deals: July 2023 Edition.
Make editing easier with ProWritingAid
I'm sure that we've been there before where nothing seems to come out good no matter how many rewriting attempts you make.
For whatever weird reason, you can't seem to make the scene immersive enough with your writing.
Not only that it's terrible. But it sounds flat and boring too. That's a surefire way to lose your readers within the first few pages.
If you're looking for ways to make the editing process easier especially with rewriting the sensory description, then ProWritingAid is what you need to have at your disposal.
With ProWritingAid, you can rephrase sentences with only a click of a button.
All you need to do is to highlight which sentence you want to rephrase and choose how you want the ProWritingAid to rephrase it for you.
Of course, ProWritingAid can do other things such as spelling, grammar, and plagiarism checks.
But if there's one thing that I find to be a game changer is its rephrase feature.
ProWritingAid is free to sign up for. But if you want unlimited rephrasing and more options for rephrasing the sentence, then you will need to upgrade to the premium version.
The free version only allows up to 10 rephrases a day. And it doesn't offer rephrasing options such as Standard, Fluency, Formal, Informal, Sensory, Shorten and Expand in the free version too.
The good news is you can save 20% when you use the coupon code HONEY20 during checkout.
If you want unlimited rephrasing that comes with more options, you can sign up with ProWritingAid right here:
Just to let you know that you can use ProWritingAid pretty much everywhere. And yes, that includes Microsoft Word as well.
And if you're still unsure about ProWritingAid, you can read my blog post about it right here.
Take your writing to the next level with Grammarly
Many of us may only be familiar with Grammarly as a grammar and spelling checker. But believe it or not, you can now rephrase sentences in Grammarly with GrammarlyGO.
Just like in ProWritingAid, you can use GrammarlyGO to shorten, improve, make it sound more professional or more engaging, and even continues the sentences.
What's more, you can also do other things with GrammarlyGO such as generating drafts, and ideas and even personalize your generated text with your writing style.
Can't say for sure how good GrammarlyGO is since Grammarly only began to roll out this feature not too long ago.
And it's only available in select markets for the time being as I write this.
Even if GrammarlyGO isn't available for most of us yet, I highly recommend that you use Grammarly in addition to ProWritingAid.
Funnily enough, some grammatical errors can still slip under the radar in ProWritingAid. So, Grammarly is still essential if you want to do the proofreading yourself.
If you have yet to sign up with Grammarly, you can get started using Grammarly by signing up right here:
Sign up with Grammarly for free
Curious about Grammarly Premium and wondering if it's worth upgrading to the premium version? You can read about my experience with using Grammarly Premium right here.
Manage your Twitter presence without taking too much of your time with this Twitter Marketing for Business guide
Yes, I know that this one is a segue away from what I'm just talking about.
But it doesn't hurt for me to include this one in the Small Business Deals: July 2023 Edition post if it can help you with managing your Twitter profile better.
When it comes to Twitter, we all know how much of a time suck Twitter is if we let it be.
But the good news is you don't have to succumb to the Twitter rabbit hole.
Yes, there's a way for you to remain active on Twitter without having to glue yourself to it all the time.
If managing your Twitter presence feels like a constant struggle to you, then you need to have a look at my Twitter Marketing for Business guide.
In this guide, you'll learn everything you need to do to manage your Twitter profile from setting up the profile to attract the right readers to managing your Twitter presence systematically.
Sound like it's something that you need? You can buy the guide right here on my Payhip store:
Buy Twitter Marketing for Business guide on Payhip
Use the coupon code THEEFFICIENTYOUBLOG to receive 20% off on your purchase.
Yet another premium WordPress theme from Bluchic
Yes, people. Bluchic is here again with another new premium WordPress theme called ChicSplendid.
For those who aren't familiar with Bluchic, it's a website that provides premium WordPress themes for websites that are targeting female audiences.
If you're writing in genres that target women specifically, then you're going to love what Bluchic has to offer.
To celebrate the launch of ChicSplendid, Bluchic is currently running a promotion where you can get 20% off on the theme and the add-ons such as the sales funnel and add-on templates kit.
Of course, you'll save a lot more when you buy an all-in-one bundle instead.
If you're interested in having a look at ChicSplendid, you can see the theme for yourself right here:
This promotion will end on July 24, 2023.
The Namecheap summer sale is right here upon us

I hope you're already aware by now how important it is to own your platform.
While there's nothing wrong with using social media to connect with your readers and promote your books, it can still be dangerous to rely on these websites since we have no control over our profiles.
Just imagine if these platforms decided to shut down your profile. You can no longer connect with the audience you build on those platforms anymore.
Even if they don't, it's also possible those platforms no longer bring the same traction as they used to after some time.
If there's one key takeaway from my lesson about Tumblr, it'll be this one.
Yes, I get that owning your own platform such as your website and email list cost money.
But the good news is you can now save up to 97% on domains and 50% off on hosting during the Namecheap summer sale.
Of course, these aren't the only things that are on sale on Namecheap. You can get huge savings on their business toolkit, legal and web security services as well.
Want to get your hands on any of these deals? You can take a look at them right here:
This promotion will end on July 31st, 2023.
Small Business Deals: July 2023 Edition affiliate disclaimer
Just to let you know that Small Business Deals: July 2023 Edition post contains affiliate links. I'll be compensated when you buy anything through my affiliate links. Don't worry, I'll be paid at no additional cost to you.
Your purchase through my affiliate links will help me to continue sharing my insight on the business side of being an author on my blog.
And of course, it helps with keeping this blog running for years to come too.
Love what The Efficient You has to offer?
If you find any of the guides or posts on this website useful, consider supporting me on Buy Me a Coffee. With a one-time minimum fee of $5, I can continue to provide more free resources for people like you who'd like to become full-time authors. You can also support this website monthly or annually if you feel generous. Any amounts count!